News & Updates

corporate secretarial services
December 14, 2022
Nothing could stop Singapore from being the best country to start a business in Southeast Asia. Because of that, the country has witnessed an influx of foreign investors getting ahead of each other in benefiting from the business hub's economic strength. For a good reason, it is also easier to incorporate a business with enticing corporate tax laws.
However, the long list of requirements to fulfil does not end after the business has been incorporated. The truth is, it is just the start of an entirely different set of obligations to carry out. And believe it or not, the appointment of a corporate secretary or secretarial services Singapore is an essential requirement that gets less attention. The Accounting and Corporate Regulatory Authority (ACRA) mandates Singapore-incorporated companies to appoint a corporate secretary within the first six months of official incorporation.
The Role of a Corporate Secretary in Company Incorporation in Singapore
Before we get into an in-depth discussion about the common myths surrounding corporate secretaries in Singapore, let us take a step back and know more about the roles of secretarial service in company incorporation.
Under the Companies Act, the company registration process would not be fulfilled without hiring a certified company secretary. According to the law, a newly incorporated company in Singapore should hire a qualified secretary within six months from the date of incorporation. Otherwise, legal proceedings and penalties will be charged.
A corporate secretary's job revolves around fiduciary functions of an organisation. To be accepted as a corporate secretary in Singapore, an individual must be a resident in the city-state, a natural citizen, or permanent resident (PR).
4 Misconceptions of Corporate Secretaries in Singapore
ACRA's stringent requirements for the appointment of a corporate secretary may come off as strange for foreign business owners. Some of them may ask the same question: What is so special about a corporate secretary that its appointment must be mandated by law? To better under this, this article will debunk the common misconceptions of secretarial services Singapore. Continue reading below!
Myth 1: A Corporate Secretary's Job Is Only as Good as of a Personal Assistant
Many assume that a corporate secretary only carries out administrative roles unless they understand the job better. And, believe it or not, some people see a secretary as a personal assistant with an office in the company business location.
Even if a corporate secretary's duties involve coordinating and planning company meetings, sending notices, and taking minutes, it goes beyond these. As a corporate officer, a secretary bridges the gap between the company and ACRA by acting as a compliance officer.
Understanding corporate laws and different company policies is part of a corporate secretary's statutory duties. They also advise executives about their responsibilities under the law. With all these responsibilities, anyone can say a secretary is more than just a PA.
Myth 2: Anyone Can Replace a Corporate Secretary's Role
Replacing a corporate secretary's role requires much more than just performing administrative duties. It also includes a basic understanding of accounting and more. Corporate secretaries in Singapore must fully understand corporate laws. They are required to have academic and professional qualifications to match. Being a corporate secretary is not for everyone. It takes the right skill set and knowledge to ace the job.
Myth 3: Corporate Secretaries Are Only Needed to Start a Company
The third myth is easy to understand how it has come this far. Every Singapore-starting company must hire a corporate secretary to fulfil its incorporation. However, having a secretary at every company's helm goes beyond ACRA's requirements. A corporate secretary plays a vital role in overseeing schedules and keeping the company on the right side of corporate laws, which are ever-changing.
That said, corporate secretaries and secretarial services in Singapore are crucial parts of a company, whether during incorporation or not.
Myth 4: Every Singapore-Incorporated Company Needs a Full-Time Secretary
It is indisputable that corporate secretaries are essential to business continuity. However, not all companies can afford to include them in the payroll unless they are large companies with enough resources. For a small business, it is practical to outsource secretarial services in Singapore instead of keeping an in-house officer. Outsourcing can still retain the function of a corporate secretary.
Know More Corporate Solutions from ContactOne
A company secretary does not have to hold a law degree to be an efficient officer. But they have to be tech-savvy and must be knowledgeable of the latest software that eases their job responsibilities. Companies can hire externally, but if they opt to outsource secretarial services in Singapore, ContactOne covers them.
At ContactOne we have an array of corporate solutions, including secretarial services. Our professional team will work hand in hand with you to achieve your goals in managing and growing businesses. Get in touch with us today and learn your options. Call us on +65 6333 0633 or +65 8666 3633, or visit our website at www.contactone.com.sg.
September 28, 2022
Are you planning to hire a company secretary or get company secretarial services? Whether the former or latter, there are some things to consider in preparing your business for the breakthrough it longs to have.
If you don't know yet, many competitive businesses flocked to Singapore because of its friendliness in terms of starting a company, making the country one of the most saturated markets in the world. That is why everything requires careful consideration, including every business-related action taken. So, stick around and find out what to do before hiring company secretarial services and witness your enterprise succeed in every endeavour it takes.
What Should You Consider Before Hiring Company Secretarial Services?
Having a company secretary has many advantages, especially when it comes to complying with statutory requirements in Singapore. But before any business benefits from all this, it has to undergo a thorough process of choosing the best method of obtaining a corporate secretary or availing of secretarial services. Below are the things to consider before engaging in anything secretarial-related. Let's get started!
Take Time to Understand the Roles of Corporate Secretarial Services
A company secretary carries out different tasks, including administrative, advisory, and fiduciary. Learning this yourself will help you understand the importance of having an in-house secretary or outsourcing corporate secretarial services from another firm. Find out more about the breadth of the role here:
Administrative

The main role of a corporate secretary in Singapore is to be ACRA's primary point of contact. They ensure that the company complies with the statutory requirements mandated by the appropriate offices. A secretary, too, prepares the company's AGMs and EGMs minutes, keeps the company registers updated, and files important documents with relevant organisations in Singapore.

Advisory

A company secretary can be considered an advisor to directors by providing practical advice necessary, including relevant information about legal and compliance practices. Company executives will be informed of this information through reporting and document compilation handled by the secretary.

Fiduciary

Besides communicating with ACRA and keeping executives up to date, a corporate secretary also keeps in touch with the shareholders to protect their business interests. With the timely financial statements prepared by the secretary, the stakeholders would see the bigger picture and understand the business projections comprehensively.
Acknowledge That Some Jobs Are Best Handled by a Professional
Not everyone can be a corporate secretary in Singapore because some guidelines have to be followed. For example, a person based overseas or the sole director of a company is not qualified to take on a secretarial job. Even if the company has more than one director, handing secretarial jobs to an executive officer is impractical.
Let's say you know how to perform basic secretarial tasks. But in the long term, you will find it challenging to juggle more than one duty. This idea is only a waste of time and resources. Acknowledge that some jobs are best left to an expert's care. When you hire a company secretary or outsource secretarial services, focusing on key business elements is easier. And you can grow your business more than ever.
Always Check Their Experience in Handling Secretarial Tasks
As a business, it is your obligation to find out the previous works and experiences of a company secretary or provider of secretarial services. Ask some questions if necessary, and dig deeper into customer feedback and reviews. This ensures that your secretary wouldn't have difficulty handling a secretarial role in your company. Otherwise, you will be left doing all the work if things don't go as expected.
For growing businesses, reliable secretarial services allow the owner to pay more attention to generating income rather than spending more time administering the company's processes. Professional support is what a company needs to do better in every endeavour it takes.
Partner with Someone Who Moves at Your Phase
Although technologies make business operations more convenient, some are still stuck in the old ways of executing processes in their company. This will only lead to longer turnarounds and eventually result in delays. Always check if a secretary or service provider on your radar moves at your pace. The coordination of both parties makes no room for errors and repetitive work. In addition, utilise innovative ways to hasten business flow by digitising everything from signatures to processes.
Partner with ContactOne for Reliable Corporate Secretarial Services
Apart from what we mentioned in the list above, one more thing to consider when getting secretarial services is the cost. With ContactOne, you will no longer worry about hidden fees because what you avail is what you will pay for. Our founders don't believe in sophisticated billing concepts. Previous clients have never been charged any of the following: Printing and Stationery Fees, Extra Annual Return Filing Fees, and Document Storage Fees.
Get in touch with us by calling +65 6333 0633 or +65 8666 3633. You may visit our website to learn more about the latest updates and deals!
December 2, 2021
Everyone would agree that hiring the right talents paves the way to a profitable business. Among the employees that should be on board, your company is a competent and qualified secretary. Whether you manage a startup, run an existing corporation, or plan to penetrate the bustling Singaporean business hub, a corporate secretary plays a crucial role in a successful business venture. However, considering that you are in a competent and saturated corporate landscape, be reminded that your business can encounter several challenges that might distract success. In this circumstance, exploring all available avenues that could be helpful to push your business to be better is critical. One of the options you have is to consider hiring company secretarial services Singapore.
There are many providers of company secretarial services in Singapore. For that reason, hunting for one may be a tricky task. Even though top firms highlight the need for qualified individuals with the ideal skills, experience, and commitment, it is essential to look deeper into your needs and demands as a corporation. If you search for secretarial services, here is a list of things you need to consider:
1. Assess Knowledge of Rules and Regulations
One of a secretary's many duties has something to do with providing legal assistance to a company. That is why it only makes sense to hire a service provider knowledgeable of Singapore's laws and regulations. Other duties include maintaining an office set up, arranging annual general meetings, filing taxes, and maintaining company records.
2. Ensure Proper Qualifications
As businesses grow and develop corporate governance, the role of a corporate secretary also evolves. Outsourcing a service provider, as a result, is beneficial. It allows you to focus on core functions and strategic opportunities. So, make sure your corporate secretarial service provider meets proper qualifications.
Basically, these requirements are part of the standard procedure for hiring new employees or engaging with a service provider. The list below is just a suggestion and can be adjusted based on your business specifications. Make sure to consider them if you are switching service providers. (All these requirements are based on the Accounting and Corporate Regulatory Authority or ACRA).
Must be a resident of the country where your business is headquartered.
Must have several years of secretarial experience before the appointment; or
Must be a qualified individual as mandated by the law, or
Must be a public accountant registered under the law, or
Must be a member of Singapore's Institute of Certified Accountants, Institute of Chartered Secretaries and Administrators Association of Singapore, the International Accountants Association Singapore, and the Singapore Institute of Company Accountants.
3. Verify Comprehensive Portfolio of Services
When hiring company secretarial services in Singapore, the third thing to consider is the provider's ability to present a comprehensive portfolio of services. As a customer, you should know what you are paying for and understand what you are getting into. Apart from ensuring knowledge of laws and regulations and proper qualifications, it pays if your provider has everything you need.
There are many service providers of secretarial services in Singapore. If you want the best partner that can offer services designed to assist you with seamless business operation, turn to ContactOne Professional Services.
We are one of Singapore's premier service providers of corporate secretarial services. We specialize in business formation, compliance management, accounting and taxation, payroll management, and other corporate administrative services for startups and small-to-medium enterprises.
4. Get the Value for Your Time and Money
We want to get the value for our money every time we spend on something. The same goes for hiring secretarial services. Funding a starting business is one thing. But in the long run, it becomes costly. Hiring a secretarial service provider will help you cut costs somewhere in your existing operations.
To be more cost-effective, engage in firms that can provide you with more than the standard secretarial services. Service providers in Singapore, like ContactOne, offer various services to help run your business better and unleash its full potential. Our services are tailored to our client's unique demands and needs.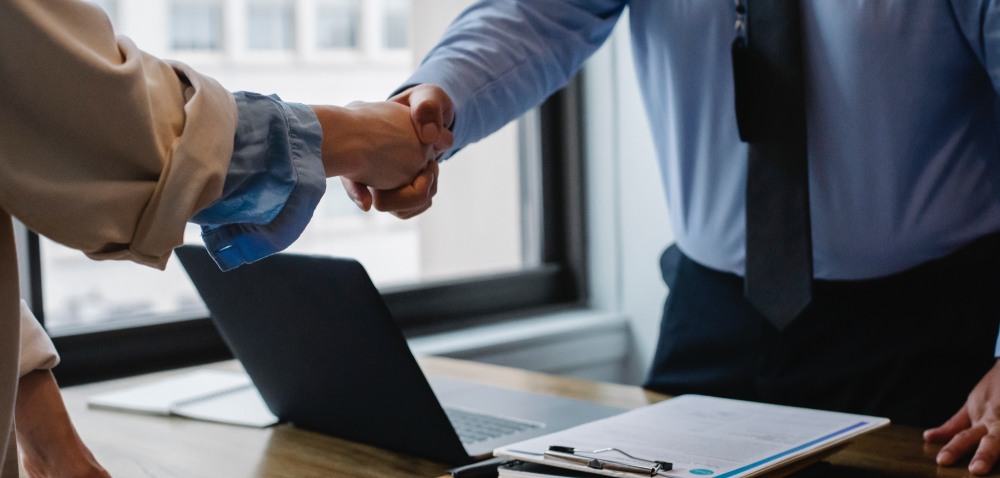 Why does it pay to engage in company secretarial services Singapore?
Although investing in a permanent secretary for your business is often much costlier, the solution is more straightforward once incorporated. Still, there are various benefits when you outsource company secretarial services, especially in a competitive yet regulated market like Singapore.
With a company secretary, you will gain a trusted, accurate, and consistent management of administrative requirements. Most service providers deploy highly competent individuals with skills and efficiency.
You will be able to meet administrative needs with ease and convenience if you hire the right service provider of secretarial services. They will ensure that your business complies with Singapore's stringent regulations and requirements.
The right firm will provide the secretarial services on time. One of the main reasons to outsource this type of service is that you can entirely rely on them to give the ideal secretarial service for your business.
You can cost-effectively access high-quality corporate secretarial services if you engage in a corporate secretarial service provider in Singapore. Not hiring an in-house corporate secretary will save you time and cost because you are not required to undergo the hiring process, training, and whatnot. Keeping these resources will confer your business a competitive advantage.
Wrapping Up
Keep in mind the four things to consider before hiring a company secretarial service provider in Singapore to guarantee the best results. If you hit everything on our list, you will end up with a dependable secretary, a partner in ensuring success for your business.
For more details about ContactOne's services, call +65 8666 3633 for company registration and secretarial inquiries, +65 8877 2223 for AGM and annual return filing, or +65 8813 3833 for accounting and tax inquiries.