News & Updates

company secretary
September 28, 2022
Starting a business in Singapore requires a lot of things from a business owner. Because of this, professional assistance becomes a need for most companies. This makes company secretary consultancy services crucial not only for starting businesses but also for enterprises with years of experience in the industry. However, finding an ideal company secretary does not happen overnight—it is a process that sometimes takes longer than expected.
With extensive work at the forefront of selecting the perfect secretary for your business, it is a smart move to turn to a qualified partner like ContactOne. Working with professionals in the business industry ensures that expectations are met and goals are achieved. When you have a trusted partner working with you hand in hand, the next big step you should take is to fully understand how you can make the most of your company secretary, whether in-house or outsourced.
In connection to that, this article features various advantages of hiring/outsourcing a corporate secretary for your business in Singapore. Suppose you are still undecided whether to onboard professional assistance or not. In that case, this article might change your mind and how you see a company secretary as a substantial contributor to efficiency in your business. Continue reading below to learn more.
What Does Company Secretary Consultancy Services Mean?
Corporate secretary or company secretary consultancy services are business solutions provided by an entity to another company in compliance with Singapore Companies Act. It requires every company to have an appointed corporate secretary within six months of incorporation (Section 171, 1AA, Companies Act). A corporate secretary must be a citizen or permanent resident of Singapore or a holder of a Singapore employment pass/dependent pass.
Moreover, hiring a corporate secretary ensures adherence to various rules and regulations set by the appropriate regulatory bodies. In other words, corporate secretarial services keep a company on track when it comes to complex legal and administrative requirements. In addition, they bridge the gap between businesses and conformity to the laws governing different types of enterprises in the Singaporean business landscape.
Below are the areas where the work profile of a corporate secretary mainly evolves around while working for a company incorporated and operating in Singapore:
Complying with the laws and regulations
Maintaining office setup
Preparing and filing various documents
Working with stakeholders and board members
Maintaining custody of company seal
Managing stock regulations
Improving Business Operations Through Company Secretary Consultancy Services
The functions of a corporate secretary give a company a head start to grow and hit target results within a given timeline. Although it is not a secretary's job to oversee business operations, their roles are substantial in taking over administrative tasks. The lack of professional support burdens the executive officers because they are supposed to spend their time growing the business. Thus, a secretary's role is irreplaceable and must not be overlooked.
Here is how secretarial services contribute to improving daily business operations:
Flawless Operations
Taking advantage of the professional business support provided by a corporate secretary ensures excellent execution of business operations. Specialised secretarial services have been designed to adapt to the different needs of various companies in Singapore. Insights on how to carry out proper and efficient administrative tasks for businesses allow company secretaries to work around several circumstances and find better solutions for ongoing corporate issues.
Focus on Critical Functions
Company owners want nothing but the best for their business. Their eyes are fixated on aiming to succeed in the respective industry they operate in. But they have to realise the importance of paying more attention to the critical operational elements. That said, it is vital only to trust an expert handling corporate compliance. When the management has no divided attention, they can unleash their full potential in exceeding business expectations.
Potential Problems of Businesses Without Company Secretarial Services
According to ACRA, companies may face common offences and mistakes if they don't engage in reliable secretarial services. We collated them to keep you aware and, at the same time, avoid the same mistakes some companies committed before.
They will fail to prepare proper company resolutions.
They will fail to obtain the required authorization for certain resolutions to be legally passed through.
They are likely to be not aware of recent legislative developments and changes.
They will be unable to notify the registrar of any amendments to the registered office address and operating hours.
They are likely to have poorly managed records.
They are likely to prepare incorrect year-end reports.
They will fail to comply with the Companies Act (Cap. 50, Section 411), Companies Regulations.
They will fail to organise the company's Annual Return one month before the Annual General Meeting.
They will fail to motivate the interest of substantial shareholders in the company's interest.
They will fail to notify the registrar of any changes in the line-up for directors, managers, corporate secretaries, auditors, registered office addresses, and more.
Get Company Secretary Consultancy Services from ContactOne
Entrusting your business's administrative tasks to an expert and competent business solutions provider will significantly change your daily operations. So, only work with experienced firms like ContactOne. Singapore is a very competitive business hub, and falling behind sometimes leads to things going downhill. You should not let things go down this way. As early as now, invest in corporate secretarial services from us.
Call us on +65 6333 0633 or +65 8666 3633. Alternatively, visit our website to learn more about us and what we do.
September 28, 2022
Keeping track of your business goals can be challenging, with many things tagging along in starting and growing a company. For customer-oriented enterprises, excellent customer service and experience are the main focuses of most market leaders. But regardless of business type based on activities, well-thought-out professional support in place bridges the gap between mediocre and outstanding corporate performance. This makes a company secretary Singapore vital in providing expert assistance to different businesses in one of the most competitive economies in the world.
Roles of a Company Secretary in Keeping a Business on Top of their Game
No business is an exact copy of another. That said, every company in Singapore are not the same, and their needs also vary. Different tools, methods, or approaches are used to meet these needs. So, every corporate solution provider should tailor their services to resolve the issues at hand efficiently. Even professional business support, like company secretary services or the corporate secretary's tasks, depends on the business they work in.
Below are some responsibilities of a company secretary in Singapore, according to ACRA. It is essential to note that this list does not include all roles a secretary carries out—only common secretarial tasks of most businesses. If a few secretarial duties you practice in your company are not on the list, it does not mean you have to make abrupt changes. As long as it works for your daily operations, it's what matters most.
Maintaining and Updating Company's Registers and Minutes Books
One of the many responsibilities of a company secretary is maintaining and updating the company's registers. Registers, excluding the register of members for public companies, are maintained electronically by ACRA. Every time there are changes in the appointments or particulars of directors, auditors, CEOs, and even secretaries, the current company secretary must update this information within fourteen days from the date it has been changed through BizFile. The same goes for when there are changes to the company's shareholders and share capital—the secretary has to file the appropriate share-related transactions on ACRA's online filing and information retrieval system.
When it comes to minutes books, the company secretary should also maintain and update them regularly. Well-maintained minutes are crucial in making business decisions because they provide a written record of what has been discussed and agreed upon by the company's members during previous business meetings. Avoid missing requested information, whether litigation, financing, audits, historical inquiry, transactions, and more, with a qualified company secretary at the helm of your business.
Administering, Attending, and Preparing Minutes of Meetings of Directors and Shareholders
Singapore companies must hold annual general meetings (AGM) unless exempted due to specific considerations. Before the AGM, the secretary must gather every document necessary for the members about the business's health and performance. The company secretary is also in charge of administering and preparing minutes or meetings.
Without an efficient secretary at the forefront of your business, administrative duties will take more effort, time, and resources to carry out. An excellent secretary will take care of everything related to statutory compliance. And this keeps the business afloat in a saturated market like Singapore. Don't cut yourself slack because the ever-changing business landscape will leave your company behind if it does not keep up with the competitors and market trends. All this is made more accessible through business support solutions, like company secretary services.
Keeping Company Directors Aware of Any Filings Required by ACRA
Keeping company directors aware of any filings ACRA requires is another duty of a company secretary. They are the ones who ensure that the business complies with the requirements set out by ACRA. A Singapore company that does not abide by the regulations mandated by the authorities is subject to penalty due to statutory breach. That is the last thing you would want to happen to your enterprise. Don't let things come to this by hiring a qualified company secretary or getting secretarial services from reliable providers in Singapore.
Updating Directors and Shareholders on Changes in Corporate Regulations
When changes are made in corporate regulations, it is the company secretary's job to update the directors and other appropriate members. Since they know the way around the business's documents, secretaries understand the importance of keeping everyone in the company on the same page. Selecting the right company secretary in Singapore is crucial to its success. With the differences in business needs, hiring professional business support services should consider those that can keep up with the company's phase.
Are You in Need of Company Secretary Services? Reach Out to ContactOne Today
Are you looking for professional support services to help with your company? ContactOne offers company secretary services that are worth the value for money. Check out other services by visiting our website, or you may also call us on +65 6333 0633 or +65 8666 3633. We would love to hear from you and assist you with anything we can provide.
December 2, 2021
A company consists of many stakeholders, and each of them has different roles to play. Among these stakeholders is a company secretary who seems to have many duties and responsibilities, such as checking the company's compliance with statutory and legal bodies. Their responsibilities go beyond filing and corresponding, which is why every board member values this position more than ever—putting company secretarial services into a new light in the corporate world.
Given the importance of this position, the Accounting and Corporate Regulatory Authority (ACRA) mandates every business to hire secretarial services in Singapore within six months of its establishment. This is why companies must find reputable company secretarial services providers.
As the role of a secretary in Singapore continues to evolve because of the developing corporate governance, it is now the best time to carry on hunting for the most suitable secretarial services for your company. We created the list below to put out when these services are essential to every business's operation. Let us have a look.
1. Maintaining compliance
A secretary should maintain corporate compliance to ensure that all business operations run smoothly without the distraction of missing compliance deadlines. Company secretarial services must include:
Keeping minutes of registers books;
Submitting annual returns to ACRA; and
Monitoring compliance with relevant laws.
If these tasks are not carried out precisely before deadlines, the company will face liabilities through regulatory bodies. When it comes to looking for a service provider of secretarial services, consider all this.
Secretaries also facilitate communication within the company and across management levels by reporting to appropriate parties and delivering essential memos.
2. Provide wise counsel
In hiring secretarial services in Singapore, consider the legal compliance of businesses, which covers the company act, income tax act, and internal company governance. Many regulations related to compliance and management surround a company. That is why a competent secretary is required to be well-versed and educated in these areas.
If you would like to make corporate changes to your company structure, it is beneficial that your secretary is competent in such processes. You can quickly execute the corporate changes with relative ease, with the peace of mind that all legal requirements are in place.
All these are necessary for executives to make crucial decisions as it provides them with critical information. It leads to formulating strategies while abiding by the laws and regulations.
3. Act in the best interest of the company
One of the essential duties of a secretary is to act in the company's best interests. It must be done in good faith while avoiding potential conflicts that may arise within the organization.
Companies must highly regard hiring a meticulous, trustworthy, and dedicated employee who will not jeopardize operations. If a secretary embodies these qualities, they can manage your business effectively and take it to greater heights.
For companies, hiring secretarial services in Singapore is more than just employee recruitment. That's because companies highly rely on a secretary's job. A secretary who can perform the roles to the best of their abilities will result in success. When a company secretarial service is in place, it can focus on its daily operations and improve its efficacy.
4. Performs board director training and development
Even though the board of directors brings an edge to the company with a certain degree of expertise, they still need training and development to be knowledgeable about the latest trends on corporate governance, finance, and cybersecurity, among other things. So, secretaries must lead board evaluations, conduct governance audits, and help resolve planning issues. They should also assist directors by educating, training, and orienting them.
Aside from that, since a corporate secretary sets the board meeting agenda, they must collaborate with the executive team. This way, secretaries can identify and prioritize what topics to be discussed by the board and committees. This role extends to facilitating executives, making annual reports, sending financial press releases, and reviewing implemented policies.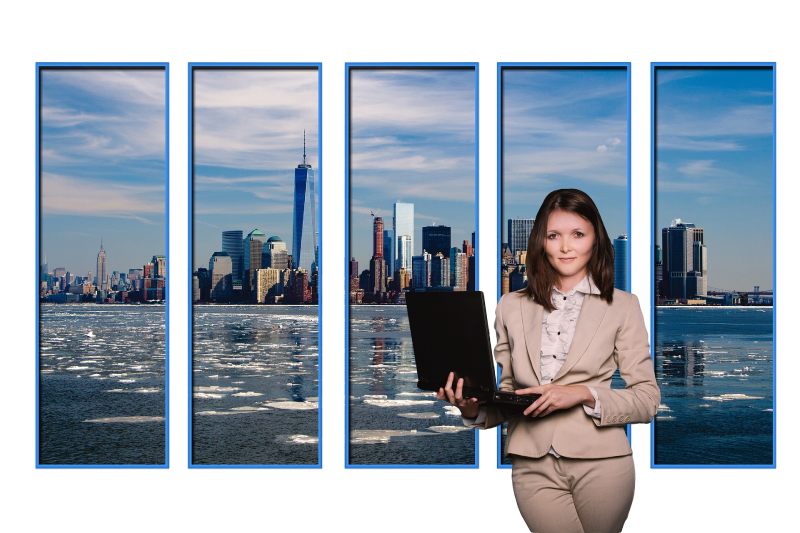 What are the qualities to look for in a company secretarial service provider?
Many secretarial service providers are in Singapore. And choosing one could be a challenging task. Although top providers showcase potential secretary material and employ individuals with the right combination of skills, experience, and commitment, not all of them are suitable for your company's needs and demands. Here are a couple of things to be mindful of when exploring your options to help you hire the best secretary for your corporation:
Make sure they are highly-trained professionals
Choose a company secretarial services provider that guarantees highly-trained professionals. It would be best to consider these individuals and their area of expertise, industry experience, and knowledge of compliance procedures. This way, you can ensure that your secretary plays its role in contributing to company success.
It should pay for the value of your time and money
Money is a contentious matter. Because of that, you have to make sure that you get what you pay for. Pick a provider of secretarial services in Singapore that ensures hiring a third-party firm. This is more cost-effective than hiring an in-house secretary.
Being reminded of ACRA's specifications, corporate secretaries have more critical functions in the overall business operations than you can think of.
Are you looking for company secretarial services in Singapore?
ContactOne Professional Services is your best partner in company secretarial services. We are one of Singapore's premier firms that provide companies with corporate secretarial services. Our secretarial services have been designed to assist you with beating deadlines, especially the submission of annual returns to ACRA.
Aside from that, we also offer business formation, compliance management, accounting and taxation, payroll management, and other corporate administrative services for startups and small-to-medium enterprises.
You can visit us at 1 Coleman Street, #10-06 The Adelphi, Singapore 179803. We are open from 10 AM to 7 PM, Monday to Friday. Or give us a call on +65 8666 3633 (company registration and secretarial inquiries), +65 8877 2223 (AGM and annual return filing), or +65 8813 3833 (accounting and tax inquiries).