News & Updates

company secretarial services in Singapore
December 2, 2021
Everyone would agree that hiring the right talents paves the way to a profitable business. Among the employees that should be on board, your company is a competent and qualified secretary. Whether you manage a startup, run an existing corporation, or plan to penetrate the bustling Singaporean business hub, a corporate secretary plays a crucial role in a successful business venture. However, considering that you are in a competent and saturated corporate landscape, be reminded that your business can encounter several challenges that might distract success. In this circumstance, exploring all available avenues that could be helpful to push your business to be better is critical. One of the options you have is to consider hiring company secretarial services Singapore.
There are many providers of company secretarial services in Singapore. For that reason, hunting for one may be a tricky task. Even though top firms highlight the need for qualified individuals with the ideal skills, experience, and commitment, it is essential to look deeper into your needs and demands as a corporation. If you search for secretarial services, here is a list of things you need to consider:
1. Assess Knowledge of Rules and Regulations
One of a secretary's many duties has something to do with providing legal assistance to a company. That is why it only makes sense to hire a service provider knowledgeable of Singapore's laws and regulations. Other duties include maintaining an office set up, arranging annual general meetings, filing taxes, and maintaining company records.
2. Ensure Proper Qualifications
As businesses grow and develop corporate governance, the role of a corporate secretary also evolves. Outsourcing a service provider, as a result, is beneficial. It allows you to focus on core functions and strategic opportunities. So, make sure your corporate secretarial service provider meets proper qualifications.
Basically, these requirements are part of the standard procedure for hiring new employees or engaging with a service provider. The list below is just a suggestion and can be adjusted based on your business specifications. Make sure to consider them if you are switching service providers. (All these requirements are based on the Accounting and Corporate Regulatory Authority or ACRA).
Must be a resident of the country where your business is headquartered.
Must have several years of secretarial experience before the appointment; or
Must be a qualified individual as mandated by the law, or
Must be a public accountant registered under the law, or
Must be a member of Singapore's Institute of Certified Accountants, Institute of Chartered Secretaries and Administrators Association of Singapore, the International Accountants Association Singapore, and the Singapore Institute of Company Accountants.
3. Verify Comprehensive Portfolio of Services
When hiring company secretarial services in Singapore, the third thing to consider is the provider's ability to present a comprehensive portfolio of services. As a customer, you should know what you are paying for and understand what you are getting into. Apart from ensuring knowledge of laws and regulations and proper qualifications, it pays if your provider has everything you need.
There are many service providers of secretarial services in Singapore. If you want the best partner that can offer services designed to assist you with seamless business operation, turn to ContactOne Professional Services.
We are one of Singapore's premier service providers of corporate secretarial services. We specialize in business formation, compliance management, accounting and taxation, payroll management, and other corporate administrative services for startups and small-to-medium enterprises.
4. Get the Value for Your Time and Money
We want to get the value for our money every time we spend on something. The same goes for hiring secretarial services. Funding a starting business is one thing. But in the long run, it becomes costly. Hiring a secretarial service provider will help you cut costs somewhere in your existing operations.
To be more cost-effective, engage in firms that can provide you with more than the standard secretarial services. Service providers in Singapore, like ContactOne, offer various services to help run your business better and unleash its full potential. Our services are tailored to our client's unique demands and needs.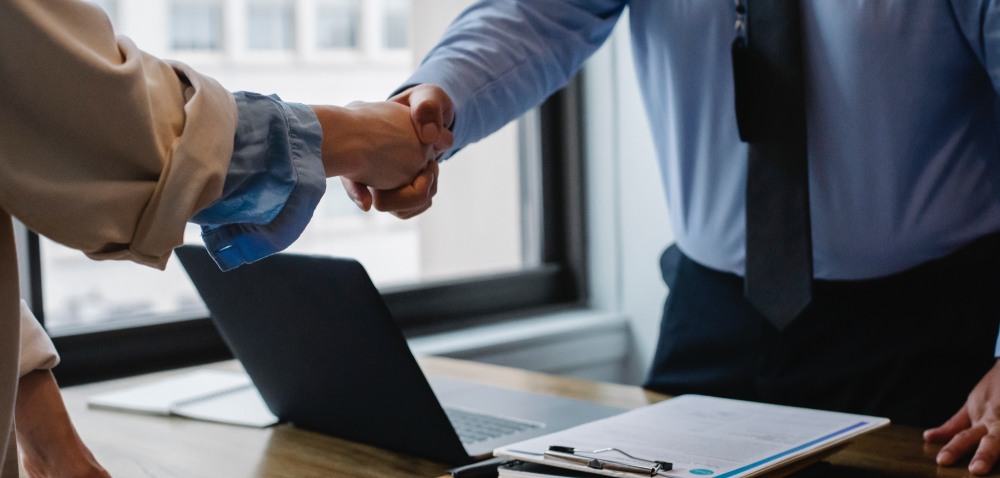 Why does it pay to engage in company secretarial services Singapore?
Although investing in a permanent secretary for your business is often much costlier, the solution is more straightforward once incorporated. Still, there are various benefits when you outsource company secretarial services, especially in a competitive yet regulated market like Singapore.
With a company secretary, you will gain a trusted, accurate, and consistent management of administrative requirements. Most service providers deploy highly competent individuals with skills and efficiency.
You will be able to meet administrative needs with ease and convenience if you hire the right service provider of secretarial services. They will ensure that your business complies with Singapore's stringent regulations and requirements.
The right firm will provide the secretarial services on time. One of the main reasons to outsource this type of service is that you can entirely rely on them to give the ideal secretarial service for your business.
You can cost-effectively access high-quality corporate secretarial services if you engage in a corporate secretarial service provider in Singapore. Not hiring an in-house corporate secretary will save you time and cost because you are not required to undergo the hiring process, training, and whatnot. Keeping these resources will confer your business a competitive advantage.
Wrapping Up
Keep in mind the four things to consider before hiring a company secretarial service provider in Singapore to guarantee the best results. If you hit everything on our list, you will end up with a dependable secretary, a partner in ensuring success for your business.
For more details about ContactOne's services, call +65 8666 3633 for company registration and secretarial inquiries, +65 8877 2223 for AGM and annual return filing, or +65 8813 3833 for accounting and tax inquiries.