News & Updates

company registration service provider
March 29, 2022
A company registration service provider plays a crucial role in achieving success for new businesses. You can achieve short- and long-term goals through a reliable provider that can help form your business. However, because many companies offer business supports in Singapore and all of them are vying for new clients, choosing the right one for your enterprise can leave you scratching your head. That is why finding the company registration service provider that matches your business needs is essential. 
There are several key points to look out for before outsourcing a service provider. Aside from weighing which service provider to turn to and who their previous clients are, it would also be best to know how they will help set up and handle your business. Always keep in mind that not every corporate service provider will suit your business's structure. Hence, before you hire a service provider to help with company registration, here is a list of things to remember: 
Identify the Specialty of the Service Provider
A company specialising in the services that a business offers or the products they sell increases productivity and provides an advantage compared to a company that handles everything haphazardly. With this level of familiarity, business owners can focus on certain areas of the field they operate in and guarantee high-quality services. Based on your business, hire a company registration service provider who specialises in whatever you want to achieve.  
Moreover, service providers also offer additional business support on top of company registration, such as corporate secretarial, accounting, and tax services, among others. In case you are considering many services at once, ensure that the service provider you work with offer these services under specialised departments.  
Don't Miss Out on Good Organisation
Although Singapore is one of the best places to start a business, challenges are still inevitable. Most of the time, the challenges come from the ever-changing laws and regulations over the business industry in the country. And it can be difficult to keep up, especially for a startup owner who is a newbie and has limited knowledge about the statutory requirements of Singapore.  
A company registration service provider with a good organisation can easily find its way around the legal requirements and other paperwork. You can tell if a service provider has a well-organised company by assessing its inventory and interviewing the customer service department.  
Do not hesitate to turn down an offer if you think a service provider is internally challenged based on your assessment. It will save you time and resources. Move on to finding another company registration service provider instead. For sure, you will find the best one for your enterprise if you know where to look. 
Always Consider Reliable Communication
Forming a company in Singapore involves a lot of liaising works. A good deal of information is exchanged with the client during various transactions. And, sometimes, a corporate service provider has to confirm some details on behalf of the client. With good communication, it is easier to negotiate and ensure that goals are achieved.    
As a client looking for reliable business support services, good communication should be something you should take a closer look at. Work with a service provider that has a customer care desk and an open communication channel to cater to customer concerns all the time.   
In addition, effective communication helps foster a good relationship between a business owner and a service provider. Without proper communication skills, it leaves all parties involved unsatisfied and unaccomplished in doing their respective tasks. It is the last thing you want to happen as a startup trying to emerge in a business hub like Singapore. 
Dig a Little Deeper into the Firm's Reputation
Some of the best recommendations come from referrals, or what most of us know as word-of-mouth. What other businesses say about a service provider they worked with is the most honest marketing tool.  
Before signing a contract, ask a service provider for a list of past clients. If you reach out to that reference list, past clients will tell you about their experiences. When it comes to finding the right corporate service provider for your business, leave no stone unturned and always conduct a thorough assessment. 
Let Transparency and Assurance Seal the Deal
As a new business in Singapore, you should turn to a service provider with the intention to set up your business successfully. That is why is it vital that you outsource a company that is willing to be open about all the transactions and other processes they will take on to form your business. If a service provider does not do so, it is your wake-up call to discontinue working with them.   
What makes an excellent service provider is their willingness to be transparent of their plans to help your business become its best version. Lack of transparency means lack of trust moving forward. And it would be best if you avoid this.   
Working with a qualified service provider that matches the effort you need to register your company can give you an edge in achieving your business goals. More than that, your business ensures compliance with statutory regulations, which every business in Singapore needs to work towards corporate success and sustainability. 
Get the Best Company Registration Services in Singapore from ContactOne! 
Why choose ContactOne? As a country experiencing constant growth in businesses and startups, Singapore welcomes new investors who want to start their businesses. Although it has been said that Singapore is business-friendly, some things should be taken considered, too. ContactOne is well-aware of these things and ready to take on the job to help form your business. 
We are approved by the Accounting and Corporate Regulatory Authority (ACRA). And that is how you know we guarantee the best results if we act on behalf of your business in company registration and secretarial lodgment needs. To know more about ContactOne and our services, call us on +65 6333 0633 or +65 8666 3633. We will get things done for your business on time! 
March 29, 2022
Singapore is consistently acknowledged as a good place to start a business. The city-state has a significant role as an epicentre of trade in Asia. How did Singapore come this far?  
Many factors are contributing to Singapore's success in being a global business hub. These are impressive infrastructures, stable politics, open business policies, a skilled workforce, and a high English fluency rating, among others. All this puts Singapore on top of the list of excellent places to start a business. 
The Common Problem of Starting a Business in Singapore
However, setting up an enterprise is not as easy as it seems, even in Singapore. Although the country always welcomes new business ventures from investors, many things should be taken care of before a business owner can successfully establish a local company. One of the most common difficulties a startup may face is company registration. Because registration kicks off the entrepreneurship process, it can be challenging, especially for inexperienced people with limited knowledge of running a company in Singapore. 
The good thing is that there is a solution to problems connected with company registration. A company registration services provider can help register your company in Singapore and provide additional supports, such as company secretarial, accounting, and tax services. Company registration is now less hassle and cost-efficient if you turn to company registration services.  
Continue reading the list below and find out how company registration services can make the registration process easier for business owners. Let us take a closer look.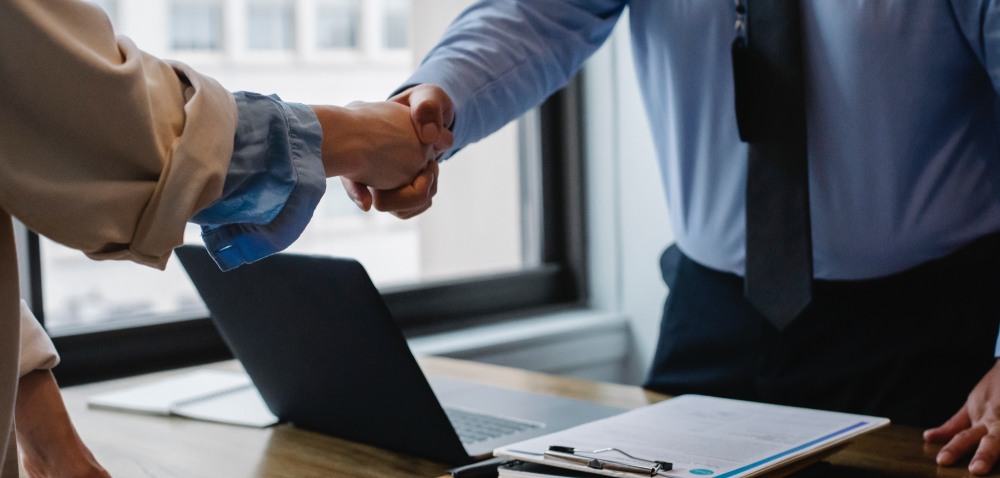 Company Registration Services Make Company Formation in Singapore Easier
There are many Singapore-based service providers that can help with company registration. With many service providers trying to win over clients, it can be difficult to choose one. Finding the right company registration services provider is very crucial because it can make or break your company. It is important to understand what you are getting into by determining what services you can get from these service providers.  
Here is how the company registration services help make business formation easy in a business landscape like Singapore: 
Uses Professional Methods
The laws and regulations governing businesses in Singapore are ever-changing. Sometimes, it can be hard to keep up with these changes on top of the daily business operations. A firm working with a company registration services provider is no longer required to process legal requirements because the service provider will do this.   
With an extensive knowledge of what documents are required by the Accounting and Corporate Regulatory Authority (ACRA), a company registration services provider can single-handedly comply with the laws on your company's behalf. Only professionals understand the ins and outs of running a business. Thus, it is only right to hire a service provider today. 
Assists in Setting Up an Enterprise
Try to picture this—after successfully setting up your business, it is easy to think you know how to run it. But the truth is, it is only the start of the real challenge. After days, weeks, and months of doing everything from taking phone calls to hiring trusted employees to look after various business operations, you can quickly justify your business knowledge. But in case there is an operation you and your employees cannot handle, a service provider can.  
When it comes to setting up an enterprise in Singapore, a provider of company registration services can help establish a robust business foundation. This takes away some of your responsibilities; thus, you can focus on other key elements essential for business growth. Always put your best foot forward, especially in company registration, because it is one of the avenues that help your business succeed. 
Offers Affordable Solutions
Believe it or not, hiring a service provider to handle company registration saves time and money. Running a business requires hefty financial resources. And if you employ more people than your business can pay, the possibility of overspending is high. A corporate services provider can easily get things done with their expertise and knowledge about the business industry. Their experiences are equivalent to a team composed of several members. Thus, a business can cut costs by outsourcing than hiring full-time employees. 
Promotes Time-Bound Solutions
According to the World Bank's Doing Business 2019, Singapore is one of the world's best places to start a business. This result is from a survey conducted in 189 economies around the world. With that said, it is easier and quicker to form a company in Singapore. Given all the proper requirements, the process of business registration only takes one day. But things could be an uphill battle if the government changes some laws. This circumstance is when a company registration services provider becomes more beneficial than ever.  
Forming a company on your own is a time-consuming task. You have to understand the business laws and Singapore's legal issues. In doing just that, you would not have time to go through the process of company registration and other business activities. It is best to entrust the entire registration process to a service provider. You can rely on them to go above and beyond, accomplish your goals by taking care of legal matters relevant to your business. There is no other perfect time like the present to turn to a company registration services provider. 
Are You Looking for a Service Provider That Will Help in Forming Your Business?
Turn to ContactOne to provide you with corporate services. We understand that running a business in a competitive business landscape like Singapore is not easy to take on personally. Because of that and the ever-changing business industry, we tailored our services to guarantee the best results.   
Being registered under ACRA, we are accredited to act on behalf of other businesses or represent them in legal transactions. Let us work together and incorporate your business with our professional methods. Call us now on +65 6333 0633 or +65 8666 3633. If you want to leave a message, send it through [email protected]. 
March 29, 2022
Every business transaction a company undergoes comes with a document that legitimizes and records the negotiation. Without documents, you will be prone to disputes you can't counter and risks you may find hard to mitigate. That is why you need to have the essential paperwork, and you have to start from the company registration documents. 
Company Registration Documents: The Complete Checklist
1. Company Name – your company name is as important as the services or products you offer. It must represent your brand values because this is what your target market remembers. So, before anything else, finalize your company name and get approval from the Accounting and Corporate Regulatory Authority (ACRA).
2. Summary of the Business Activities – prepare a brief description of the primary purpose of your company and what it offers to the market.
3. Company Constitution – formerly referred to as Articles of Association, a company constitution details how a company can operate. It is a legal document that sets forth the rights and responsibilities of the people involved in the company. You may get the standard version of this document from ACRA, or you can create one yourself.
4. Signed Consent to Act as a Director – this written consent specifies the agreement made by the director to be a part of the company. Failure to provide this document will make the appointment void. Note that you have to appoint at least one resident director for your company, while you can appoint an unlimited number of directors, whether they are residents or non-residents.
5. Signed Consent to Act as a Company Secretary – a company secretary plays a vital role in the operation of a business. That is why it is essential to provide such a document when you register a company. One couldn't act as a company secretary without this document.
6. Directors', Company Secretary's, and Shareholders' Particulars – this document should include essential details of the aforementioned people, such as their names, nationality, residential address, and date of birth. Moreover, don't forget to specify the rights and responsibilities of the signatories.
7. Documents for Know Your Customer (KYC) Due Diligence – if you are working with a corporate service provider, you have to provide proof of identity and address as well as information regarding the stakeholders' professional background. Your corporate service provider will need this document to conduct a KYC due diligence as required by the ACRA.
Want to Start Your Business with ContactOne? Bring These Documents
Some business owners in Singapore find the company registration process complicated. If you don't want to undergo such a procedure or you simply don't have the time due to your hectic schedule, we can help you set up your business. 
Just reach out to us and provide us with the documents needed, and we'll take care of the rest. Refer to the list below: 
For Singapore Residents 
If you are a resident of Singapore, we only need your identification card. It can either be your NRIC or FIN. This also applies to holders of eligible Employment Pass, Dependant's Pass, Long-Term Visit Pass, and Student Pass. 
For Singapore, Residents Partnering with Foreign Residents 
We only require identity cards for Singapore residents. On the other hand, we need foreign residents to verify their personal information and proof of participation in the company. There are two ways to do this, depending on whether or not you are physically present in Singapore. 
1. If you are a foreigner residing in Singapore, we need your passport and proof of residence. You can submit your utility bills or bank statements as proof of residency.
2. If you are a foreigner who is not physically present in Singapore, we will give you a Letter of Intent to incorporate a company in Singapore for your authorization.
A notary public in your location must notarize the letter of intent and a copy of your passport. 
Note: Documents not written in English must be translated. 
For Companies with Corporate Shareholders 
If the company you will set up will have one or more corporate shareholders, we will require the following additional documents from you. These papers are necessary for the incorporation. 
1. A Board Resolution from the Singapore Company – this document must lay out that during the incorporation process, there is an authorized person to act on behalf of the corporate shareholder. Their role includes signing the papers for incorporation.
2. A Board Resolution Approving the Setting Up of a Singapore Private Limited Company – this document must have the essential information, such as the first appointed directors, other shareholders, shares the corporate shareholder will hold, and the total share capital on the new company's incorporation.
3. Company Profile – Singapore companies can get a copy of their recent Company Profile from ACRA. Meanwhile, foreign companies must provide a Certificate of Incorporation and a Company Profile from their country of residence.
5 Reasons Why Documents Are Important in Businesses
Compiling documents can sometimes be an inconvenience, not just for businesses but also for individuals. Imagine having to secure documents every time you need to enroll in a school, apply for a job, opening a bank account, and so on. Regardless, compliance with the requirements helps you in more ways than you can imagine, especially for companies. 
Documents aren't just for formality's sake. Here are five reasons they are essential for your company: 
1. It helps you build your reputation—making you a trusted company for the suppliers, customers, and employees.
2. It governs the flow of your business operations for a smooth-sailing business procedure.
3. It sets out the rules and regulations everyone in your company must follow and giving you the right to hold them accountable in instances of violation.
4. It increases opportunities and decreases risks.
5. Legally binding documents like contracts prove that a mutually beneficial agreement is present between two or more parties.
If you are about to set up a company, start processing your documents now. For more information about company registration in Singapore, feel free to visit our website. We'll be happy to be of assistance!