Singapore Personal Tax Rates
Singapore Personal Tax Rates
Personal Income Tax Rates for Residents
The personal income tax system for Tax Residents in Singapore is based on a progressive tax system. This means that a different tax rate is charged progressively as income increases. Simply put, your annual personal income will be divided into different income bands with a progressive tax rate attached to the next band. The highest personal income tax rate is currently fixed at 20% (which is 3% higher than the current headline corporate tax rate).
The progressive rates are as follow: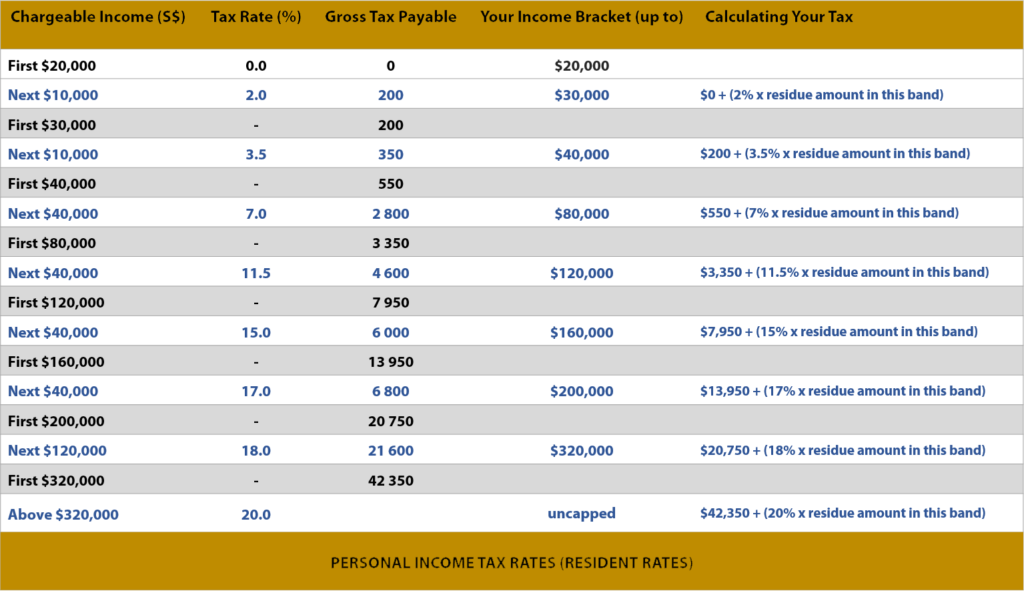 Personal Income Tax rates for non-resident individuals
Employment Income
Your employment income is taxed at 15% or resident rate, whichever gives rise to a higher tax amount.
Director's fees, consultation fees & all other income
The director's fees, consultation fees and all other income that you received are taxed at 20%.