How Company Registration Services Can Make the Registration Process Easier for Business Owners

March 29, 2022
March 29, 2022
Singapore is consistently acknowledged as a good place to start a business. The city-state has a significant role as an epicentre of trade in Asia. How did Singapore come this far?  
Many factors are contributing to Singapore's success in being a global business hub. These are impressive infrastructures, stable politics, open business policies, a skilled workforce, and a high English fluency rating, among others. All this puts Singapore on top of the list of excellent places to start a business. 
The Common Problem of Starting a Business in Singapore
However, setting up an enterprise is not as easy as it seems, even in Singapore. Although the country always welcomes new business ventures from investors, many things should be taken care of before a business owner can successfully establish a local company. One of the most common difficulties a startup may face is company registration. Because registration kicks off the entrepreneurship process, it can be challenging, especially for inexperienced people with limited knowledge of running a company in Singapore. 
The good thing is that there is a solution to problems connected with company registration. A company registration services provider can help register your company in Singapore and provide additional supports, such as company secretarial, accounting, and tax services. Company registration is now less hassle and cost-efficient if you turn to company registration services.  
Continue reading the list below and find out how company registration services can make the registration process easier for business owners. Let us take a closer look.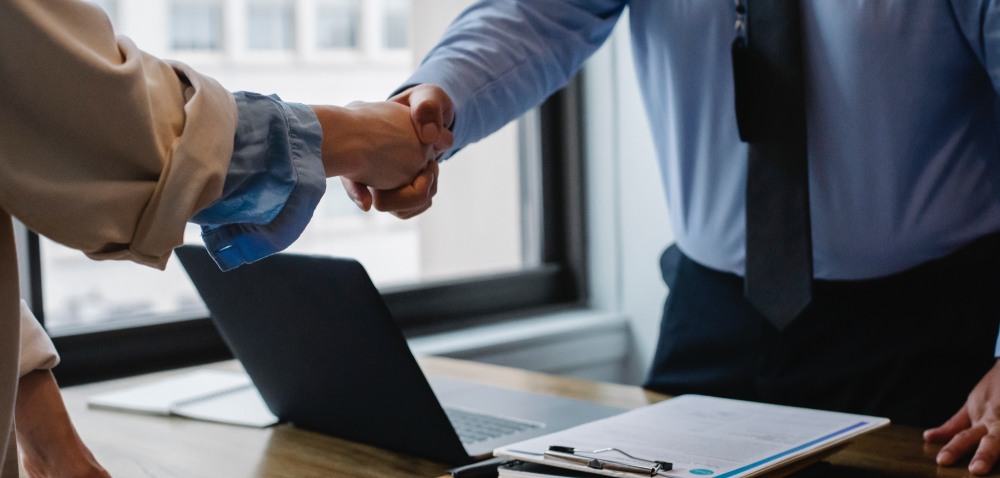 Company Registration Services Make Company Formation in Singapore Easier
There are many Singapore-based service providers that can help with company registration. With many service providers trying to win over clients, it can be difficult to choose one. Finding the right company registration services provider is very crucial because it can make or break your company. It is important to understand what you are getting into by determining what services you can get from these service providers.  
Here is how the company registration services help make business formation easy in a business landscape like Singapore: 
Uses Professional Methods
The laws and regulations governing businesses in Singapore are ever-changing. Sometimes, it can be hard to keep up with these changes on top of the daily business operations. A firm working with a company registration services provider is no longer required to process legal requirements because the service provider will do this.   
With an extensive knowledge of what documents are required by the Accounting and Corporate Regulatory Authority (ACRA), a company registration services provider can single-handedly comply with the laws on your company's behalf. Only professionals understand the ins and outs of running a business. Thus, it is only right to hire a service provider today. 
Assists in Setting Up an Enterprise
Try to picture this—after successfully setting up your business, it is easy to think you know how to run it. But the truth is, it is only the start of the real challenge. After days, weeks, and months of doing everything from taking phone calls to hiring trusted employees to look after various business operations, you can quickly justify your business knowledge. But in case there is an operation you and your employees cannot handle, a service provider can.  
When it comes to setting up an enterprise in Singapore, a provider of company registration services can help establish a robust business foundation. This takes away some of your responsibilities; thus, you can focus on other key elements essential for business growth. Always put your best foot forward, especially in company registration, because it is one of the avenues that help your business succeed. 
Offers Affordable Solutions
Believe it or not, hiring a service provider to handle company registration saves time and money. Running a business requires hefty financial resources. And if you employ more people than your business can pay, the possibility of overspending is high. A corporate services provider can easily get things done with their expertise and knowledge about the business industry. Their experiences are equivalent to a team composed of several members. Thus, a business can cut costs by outsourcing than hiring full-time employees. 
Promotes Time-Bound Solutions
According to the World Bank's Doing Business 2019, Singapore is one of the world's best places to start a business. This result is from a survey conducted in 189 economies around the world. With that said, it is easier and quicker to form a company in Singapore. Given all the proper requirements, the process of business registration only takes one day. But things could be an uphill battle if the government changes some laws. This circumstance is when a company registration services provider becomes more beneficial than ever.  
Forming a company on your own is a time-consuming task. You have to understand the business laws and Singapore's legal issues. In doing just that, you would not have time to go through the process of company registration and other business activities. It is best to entrust the entire registration process to a service provider. You can rely on them to go above and beyond, accomplish your goals by taking care of legal matters relevant to your business. There is no other perfect time like the present to turn to a company registration services provider. 
Are You Looking for a Service Provider That Will Help in Forming Your Business?
Turn to ContactOne to provide you with corporate services. We understand that running a business in a competitive business landscape like Singapore is not easy to take on personally. Because of that and the ever-changing business industry, we tailored our services to guarantee the best results.   
Being registered under ACRA, we are accredited to act on behalf of other businesses or represent them in legal transactions. Let us work together and incorporate your business with our professional methods. Call us now on +65 6333 0633 or +65 8666 3633. If you want to leave a message, send it through [email protected].