News & Updates

corporate service provider
June 16, 2022
Achieving business success does not happen overnight. And it takes a bunch of professionals to position a startup in a competitive and saturated business hub like Singapore. That is why choosing the right partner to help you prosper in all aspects of entrepreneurship is crucial if you want to be on top of your game.
There are many corporate service providers to choose from in the Singaporean business landscape that can help look after your business. Although it is a good thing to have an array of providers to choose from, too many options can lead to the wrong ones. If you don't want to stumble into a pitfall, take a closer look at each provider on your radar, whether accounting or secretarial services. It plays a vital role in ending up with the right provider for your business.
We made a list below consisting of seven qualities of a trusted corporate service provider. You should look out for these qualities when finding a service provider to work with. Besides understanding your enterprise requirements, choosing an ideal partner to help take care of your enterprise will take burdens off your shoulder. That way, you can focus on growing your business and look into more ways to generate income. Continue reading below.
Technical Expertise
The primary consideration when it comes to choosing a corporate service provider in Singapore has to be technical expertise. Believe it or not, it is way more important than the initial cost of corporate service implementation and the ability of a provider to take immediate action for different business concerns. A provider who understands the technology your business uses, has a partnership with leading companies, and maintains certifications in the services and products they offer will significantly contribute to your enterprise.
Industry Expertise
Every implementation your company goes through has to be specifically tailored to your business needs. While the fundamentals of business are the same across all industries, your corporate service provider must have experience and understand your niche as much as you do. Additionally, a corporate service provider should know your industry's standards and requirements at its core to always find a way around a potential problem. When they come to terms with your operations, they will also understand your expectations and customers'.
High Availability
Do your operations stop when the clock strikes 5 PM? If not, your corporate service provider can't take a break from looking after your business. You have to ensure that the availability of support from a team dedicated to taking care of, managing, and growing your enterprise is uninterrupted. An on-call team will not serve your business to the fullest, resulting in not getting value for time and money. Choose a service provider who can support your business on-site or remotely, depending on what is required to resolve problems or your preference.
Adaptability
It is okay to rely so much on a corporate service provider, especially if they have a track record that can back their claims. However, you are not required to do things their way, and you shouldn't force yourself to realign your business to fit in your provider's ways. As the name suggests, service providers should be able to serve their clients and adapt to support your need as a business the way you want it to be. Their abilities, tools, and processes must not dictate where your company is heading. It should be your business needs and preferences that drive them in developing solutions and creating tailored approaches.
Commitment
Commitment is a crucial factor that separates those who successfully achieve and maintain business goals. If you don't commit, you are likely to slack off in doing what needs to be done. The same goes for your corporate service provider, who is at the forefront of your business. They should be committed to delivering high-quality services as much as possible in your business's best interest. It is not the kind of commitment written in a service agreement. But it is expressed through creating business understanding, dedicating resources that work as if your business is their own, and involving you in planning for the next course of action for your business.
Reputation
You will never have a hard time looking for a corporate service provider in Singapore because many firms can help you register, handle, and grow your business. But, not all of them can cater to your needs. Even more so, only a few have been in the industry long enough to have established a good reputation. Before entrusting your business to a service provider, look deeper into their past clients and assess references. Doing this will tell you a lot about the firm you will be partnering with.
Sincerity
An ideal corporate service provider shows genuine interest in advancing your business and putting its best foot forward. The best services are a product of strengthened collaboration and understanding of business needs and acting upon these needs in any manner that will work. When a service provider hits all these requirements, they can tweak their methods to deliver fitting solutions just for you. After days, weeks, and months of collaboration, don't settle for less and find a way to meet your service provider in person to understand where they want to take your business.
ContactOne Provides Corporate Services for Different Types of Businesses in Singapore
Are you looking for a reliable corporate service provider? You don't need to go above and beyond to find the right service provider for your business. ContactOne has all it takes to help you start, manage, and grow your enterprise in Singapore. We can provide assistance with business incorporation, and we also offer services, including corporate secretarial, cloud accounting, and more. Reach out to us, and we will be more than willing to walk you through more options. You tell us everything we need to know about your business, and from there, we will develop solutions that work. Call us on +65 6333 0633 or +65 8666 3633, or visit our website to learn more!
January 27, 2022
It is easy for any business to lose footing in a saturated market like Singapore. That is why it is crucial to establish a rigid foundation from the get-go. But how do companies maintain their momentum in an ever-changing industry filled with determined competitors?
There are many ways to help with business success, including a detailed business plan, clear market perception, strategic marketing, and efficient budget planning. Moreover, another highly recommended business support is hiring a corporate service provider in Singapore.
Many corporate solutions providers in the country follow specialised methods that help unleash a business's fullest potential. However, the best service provider still depends on your business needs and structure. With that being said, it is vital to heartily understand your business, its operations, and other factors contributing to its continued survival before hiring a corporate service provider in Singapore.
Corporate services are designed to eliminate the strain of forming, growing, and maintaining a business. Despite all this, it remains a questionable approach for some business owners. And the one question that most of them consider is whether it is more practical to outsource corporate tasks to a third-party service provider or go the extra mile and take matters into their hands.
Why Is Engaging in a Corporate Service Provider Worth It
If you plan to hire a corporate service provider in Singapore, you must weigh your options first and not make haste decisions. The benefits of outsourcing a company to support your business venture comes in many forms. Sometimes, it depends on the provider's package, but mainly on the joint dedication of the business owner and the provider.
In a hustling business landscape like Singapore, many service providers claim to be the best and vie for new clients. It can be challenging to choose the right provider for your business amidst many choices.
To help you decide, below are six services a provider can do for your company and their respective benefits. Let us take a closer look.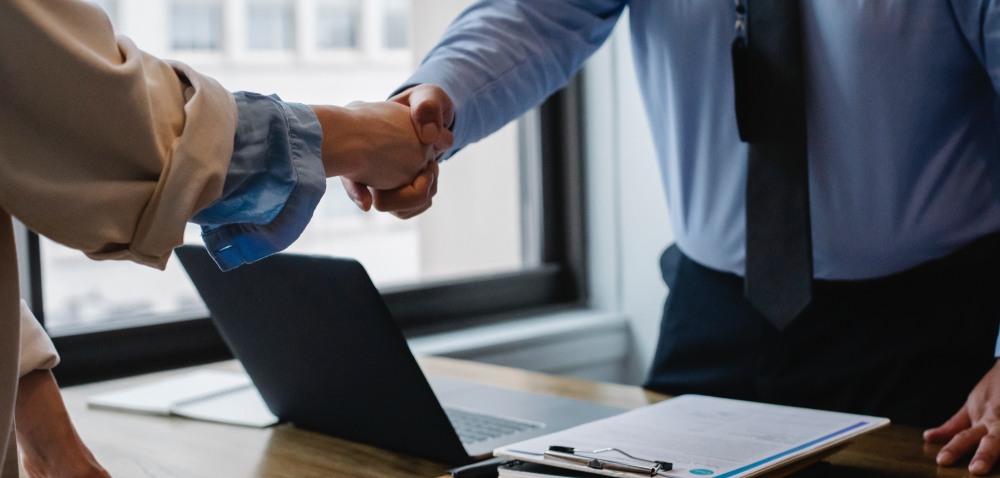 Things a Corporate Service Provider Can Do for Your Business
A registered company in Singapore needs business support of some sort. Doing so does not only aid a company's formation, operation, and growth, but it also complies with the requirements of the Singapore Companies Act.
Here are the six things a corporate service provider can do for your business:
Incorporation Services
Human Resource Services
Accounting and Tax Services
Business Advisory and Licensing Services
Finance and Banking Services
Immigration and Relocation Services
Under Singapore's business laws, every company can opt to hire in-house staff to handle each service. They can also outsource a corporate service provider to do their work. Below are the benefits of engaging in a corporate service provider in Singapore.
1. It Saves Time and Resources
Managing a business in a bustling Singaporean business hub involves a lot of paperwork, and it can take up more resources than expected, including time, space, and many more. Although the work is essential, it is not productive. Channelling all your energy into it will be challenging as you can no longer focus on other essential tasks. If you want to give the key elements of your business more time, you should consider a corporate service provider specialising in a specific line of services.
2. It Provides Timely Compliance Knowledge
Business laws in Singapore are ever-changing, and keeping up with these changes can be difficult, especially with other things on your plate. More than that, regulating bodies are strict when it comes to compliance with the laws, and they expect every business to follow the standards they set. But compliance is not a problem if you hire a corporate service provider in Singapore because they have up-to-date compliance knowledge. With them at the helm, you can focus on handling profitable business activities.
3. It Is Cost-Efficient
Given that a corporate service provider offers various services from human resources to immigration, you can think of how much money you can save by not hiring in-house professionals to handle support services. Indeed, it is cheaper to outsource a corporate service provider. Having that extra money means you can dedicate this fund to other business ventures that you think are beneficial to your company.
Service providers can offer affordable services because they specialise in doing what they do best: support form, operate, and grow a business. With several experiences in the industry, they know the way around distributing resources effectively. If you are lucky, you may encounter one provider who provides all services. Cost efficiency is one of the main reasons most businesses hire a corporate service provider in Singapore.
Factors to Consider Before Hiring a Corporate Service Provider
Choosing the right corporate service provider that can match your effort to get things done plays a critical role in achieving business success. Although having a lot to choose from is not bad, it makes selecting one corporate service difficult.
Do not fret because the list below will help you factor out the providers within your radar. Here are the things to consider before hiring a corporate service provider in Singapore:
1. Speciality
A corporate service provider focusing on one support service is more productive because they focus on specific aspects of a business. This factor is one of the things that you should take a closer look at before hiring a service provider.
2. Organisation
A good organisation should seal the deal. As there is much paperwork involved in managing a business, a corporate service provider with a good organisation can easily deliver tasks on time. If you hire a service provider, keep this in mind all the time.
3. Communication
Managing a business in Singapore mainly involves a lot of liaising tasks and exchanging different information. All this is only possible with good communication. Hire a corporate service provider in Singapore that you can easily communicate with to ensure smooth workflow.
4. Reputation
Customer experience is an important part of hiring a corporate service provider in Singapore. If you work with a provider, what their previous and current clients have to say tells a lot about that provider. Make sure to read reviews and assess the service provider.
5. Assurance
Mistakes happen sometimes. Though it is inevitable, being accountable for shortcomings is the foundation of a strong customer relationship. Look for a corporate service provider that is not afraid to be liable for consequences.
Why Doing Corporate Services Yourself Is Not a Practical Move
Although outsourcing tasks to a corporate service provider in Singapore costs extra money, it will double compensate your business in the long run. Hiring a corporate service provider can save you time and money, and it also ensures that everything related to your business is taken care of. For business support services, turn to ContactOne. Call us on +65 6333 0633 or +65 8666 3633.
January 27, 2022
Starting an enterprise in a business hub like Singapore is not a piece of cake, just like most countries. Even though Singapore's business landscape is welcoming to new investors who like to start their business, there is more than one thing they need to keep in mind before funding a new business venture.
From determining what business to start to maintaining an office setup, an owner of a startup needs to go through all this to keep everything rolling. Yes, a compelling business plan can be a saving grace. However, unexpected things could happen in a blink of an eye. What to do in case things do not go as planned?
A Corporate Service Provider Can Help a Startup 
The good news is that business owners do not need to manage everything all by themselves while setting up their enterprise. A corporate service provider can help a startup by working on highly technical matters that involve law, accounting, tax, corporate secretarial, and business registration, among others. Additionally, engaging in corporate service providers gives access to a professional network of experts in different fields.
There are various kinds of corporate service providers based in Singapore. Although they offer different services, these service providers have the same goal—to provide support services to other businesses in need.  
Read through the list below to learn the six reasons to hire a corporate service provider. This blog will also discuss the ins and outs of hiring a corporate service provider in Singapore and finding the best one in Singapore. Continue reading below.
ApproachesVarious TasksEfficiently
While hiring a corporate service provider has many benefits, businesses primarily get personalised and professional approaches to tasks essential for business operations. Rather than managing all the administrative tasks, a company relies on a corporate service provider in handling these tasks to enhance the overall business operations. This downsizes some employees' tasks and leads them to focus on other key elements for business growth.
MaximisesBusiness Budget
A startup that is stretching its budget as much as possible can greatly cut costs by hiring a corporate service provider instead of hiring several full-time employees and other personnel. Reducing cost enables business owners to channel their monetary resources to other income-generating business ventures. As the driving force of a business, cost-efficiency should be on top of every company's list of goals. And one of the many ways they can achieve it is through hiring corporate services providers.
Takes Away Pressure
Starting a business is a bittersweet decision an individual could ever make. As a newbie in handling business operations, startup owners would find it quite challenging to manage an entire company all at once. Unlike seasoned business owners who know how to run an enterprise, a starting business person has limited knowledge about the ins and outs of the industry. Thus, it is smart to partner with a corporate business provider because it takes away the pressure of handling a business.
Ensures Compliance
Whether you like it or not, laws and regulations governing the business industry constantly change. As a result of that and business as a strenuous job in itself, complying with the laws can be tricky. If this leaves you scratching your head, there is no perfect time like the present to consider hiring a corporate service provider Singapore. Their knowledge about the legal side of the business industry will surely keep your company in compliance with the statutory requirements of Singapore.
Promotes Proper Risk Management
Safety plays a crucial role in delivering business success. Corporate service providers are not only experts at identifying existing loopholes and rectifying problems in a system. They also have the right to dispose of resources properly. Doing this results in reduced risks of facing major business errors. Aside from that, a business is allowed to share risks with a corporate service provider. And together, they will develop solutions to address issues in health and safety and risk management fully.
Helps Gain Business Knowledge
It is normal to know little to nothing at all about particular areas of the business industry, especially if you are only just starting to set up an enterprise. The most common dilemma of startup owners is complying with the statutory requirement in Singapore next to business registration. It is best to turn to a professional corporate service provider if a business has no resources or knowledge to go above and beyond to complete what is required. A provider can help in expediting legal processes for starting your business.
Hiring a corporate service provider is truly beneficial when setting up an enterprise. From proper handling of business operations to promoting proper risk management, a corporate service provider can do all that on behalf of another company. Now that you already know the six reasons to hire a corporate service provider, the question lingers—how to find the best service provider for your business in Singapore?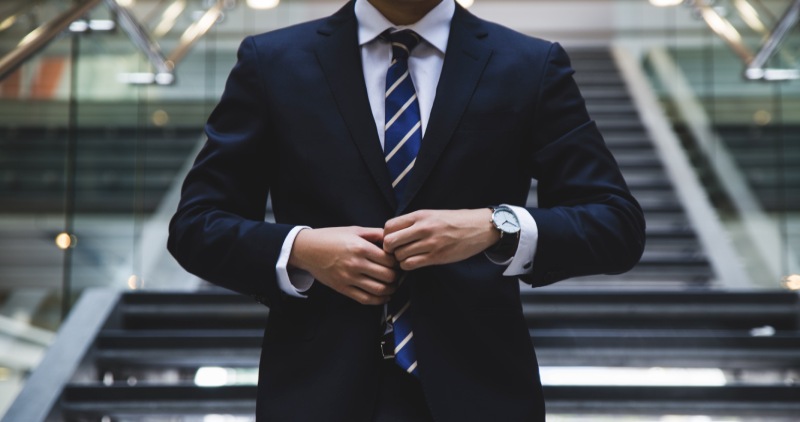 Ready for ContactOne to Provide Professional Corporate Services for Your Business? 
It can be difficult to find a corporate service provider that matches your business's needs with a lot of them in Singapore. But do not worry because there is a solution to this problem. Make sure to identify your needs first before starting to look for a corporate service provider.  
Knowing what you need makes it easier to find an ideal service provider to work with. Do not hesitate to ask around because some of the best recommendations come from referrals of entrepreneurs in the same business sector as you. Referrals from other professionals can be helpful, too.
Lastly, a certification from Singapore's Accounting and Corporate Regulatory Authority (ACRA) tells a lot about a business. If you are on the hunt for a corporate services provider, ask for this certification. 
ContactOne never misses any of the qualifications of a good corporate service provider. We work with sincerity, patience, and honesty to deliver the best results and establish customer relationships. Learn more about us through our website or send a message to [email protected].