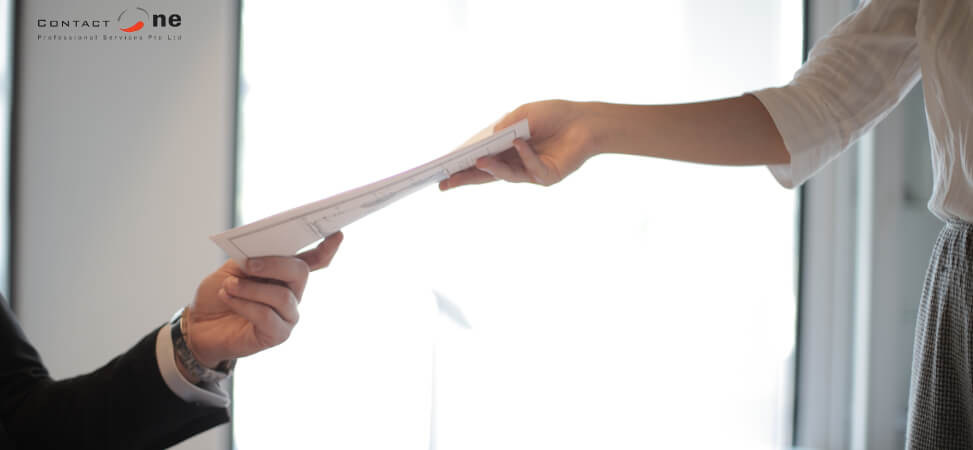 7 Qualities of a Trusted Corporate Service Provider
We made a list below consisting of seven qualities of a trusted corporate service provider. You should look out for these qualities when finding a service provider to work with. Besides understanding your enterprise requirements, choosing an ideal partner to help take care of your enterprise will take burdens off your shoulder. That way, you can focus on growing your business and look into more ways to generate income. Continue reading below.[…]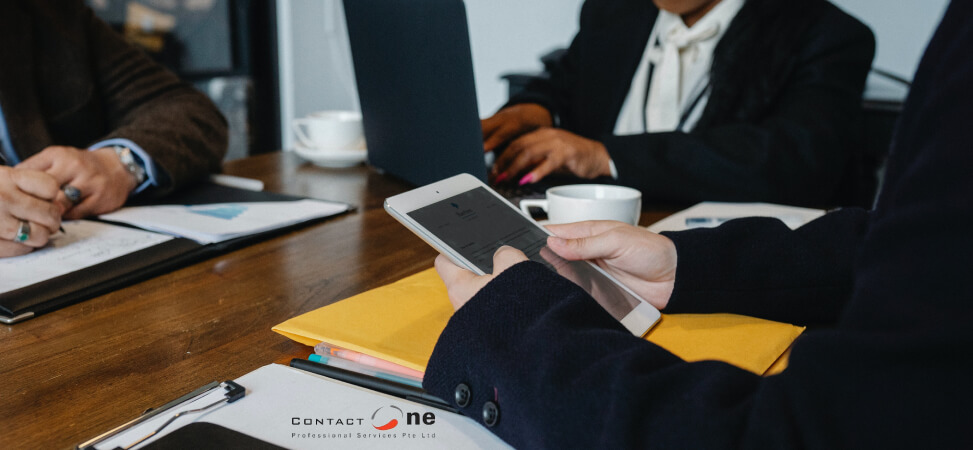 4 Benefits of Cloud Accounting Services in Singapore
Accounting task involves managing business accounts and keeping track of a company's financial health. Traditionally, all this is done using desktop software or spreadsheets. But those were long gone. Savvy accountants and bookkeepers know that a cloud-based accounting system is an efficient and better way to serve clients. Despite its many benefits, it is still a challenge to get clients on board with cloud accounting services in Singapore.[…]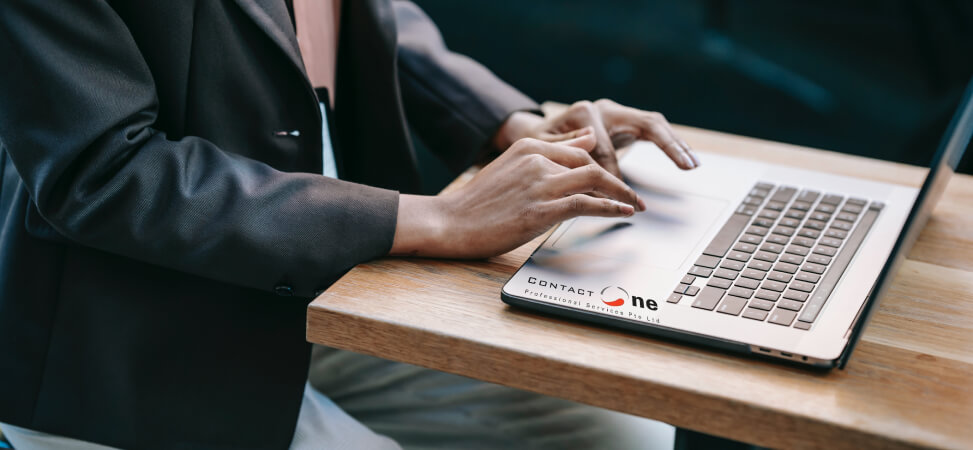 An Ultimate Guide to Cloud Accounting Services
The importance of accounting services to businesses in Singapore is undeniable. It efficiently manages business finances by ensuring that business owners make educated financial decisions, helping them focus on growing their business, keeping them on track with all business expenses, and saving time and money. Traditionally, accounting services were executed using locally hosted software on a desktop computer's hard drive. But with cutting edge technology, managing business finances can be done remotely online through cloud accounting services.[…]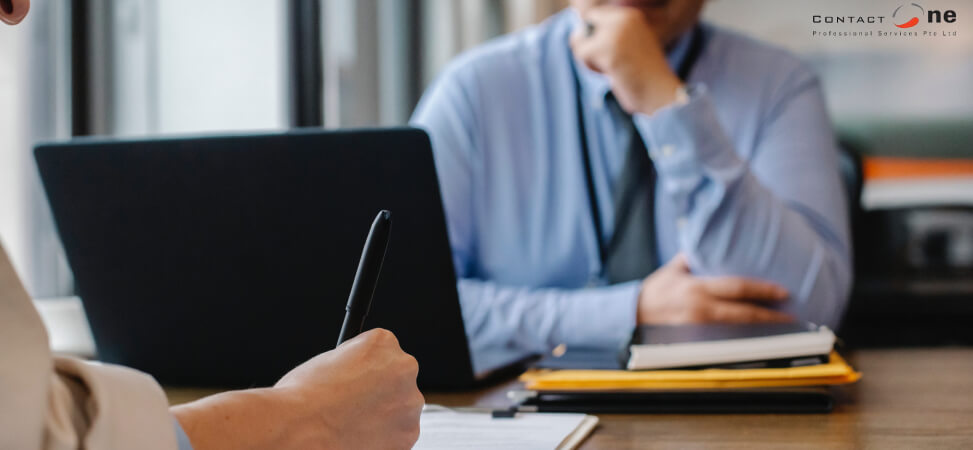 3 Ways a Small Business Can Benefit from Bookkeeping Services
Business owner, you don't want to be thrown under the bus because of unfinished financial paperwork and incomplete transaction documents. To keep the business running and ensure that every venture leads to the best results, you need to engage with a business support service offered by experts. One of the best things you can do is consider small business bookkeeping services.[…]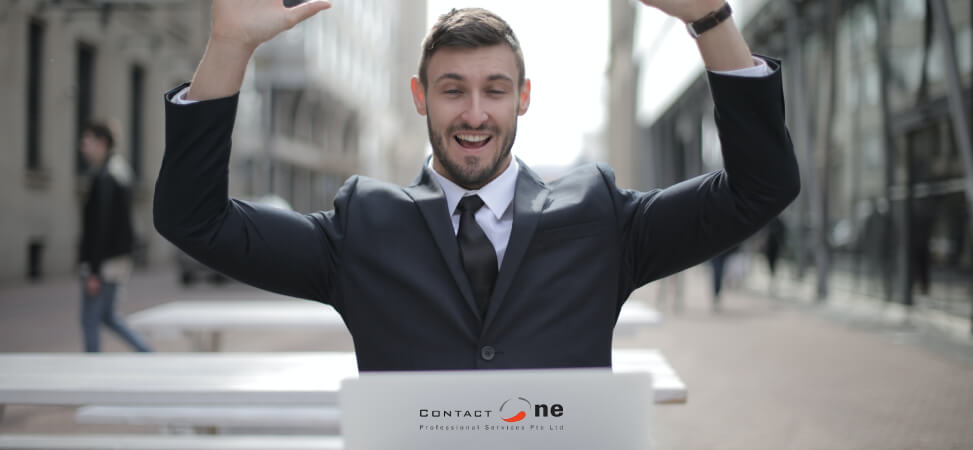 A Guide to Accounting Services Costs for a Small Business
From large businesses to SMEs, entrepreneurship comes with different accounting needs. Each company in the Singaporean business landscape requires help in filing taxes, issuing payroll, managing business transactions, and a lot more. Because of this, we have been asked unfailingly about how much accounting services cost. To tell you honestly, that is not an easy question to answer because every company has different accounting requirements. Therefore, the services offered to them will depend on their needs.[…]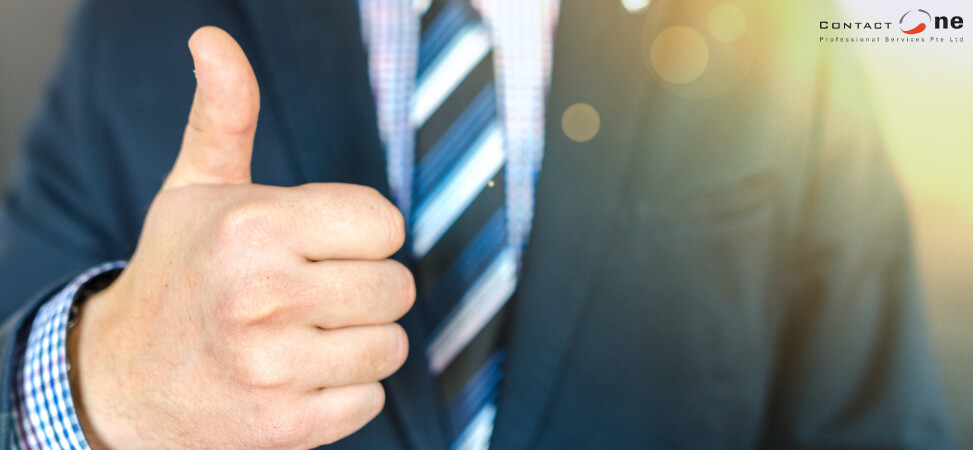 7 Helpful Company Registration Tips for Small Businesses
Before you proceed with the company registration services, you must first choose the business's structure. In doing so, make sure that it matches the nature of your enterprise. And remember, the requirements you have to submit to offices, the standards you have to meet, the taxes you pay, your liability, and your earning potential will largely depend on the business structure you have chosen.?[…]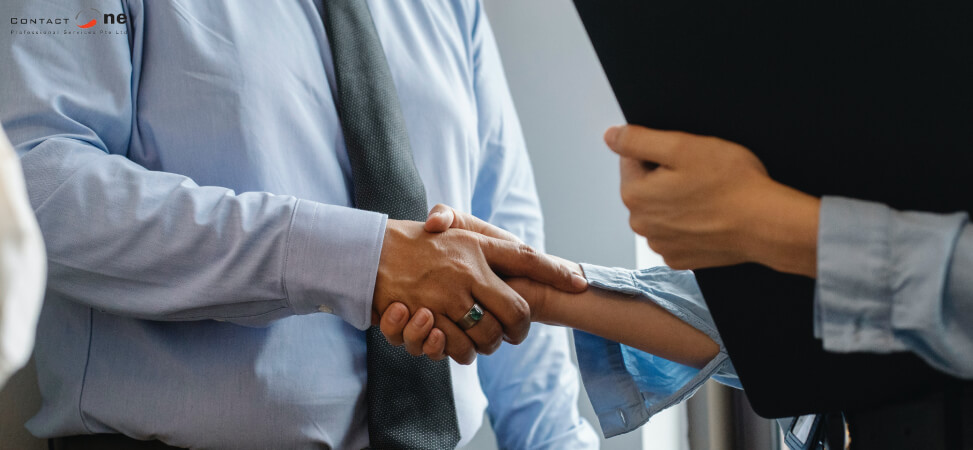 Top Reasons to Set Up a Business in Singapore
The location of your business plays a significant role in its success. Remember, no matter how much you take care of the internal factors of your company, it will still face threats of failure if you don't look into the internal environment. For this reason, you need to choose a place that will only give you little to no hassle from company registration to operations.[…]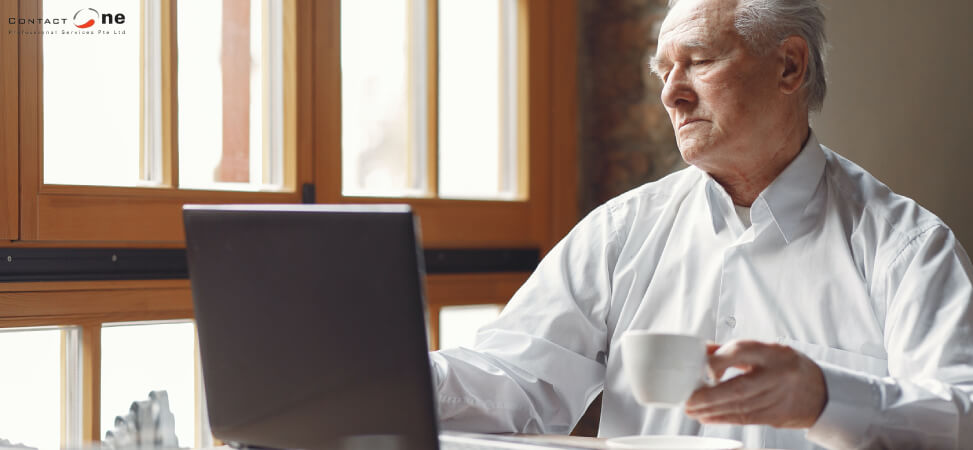 The Convenience of Online Accounting & Bookkeeping Services Especially in the COVID-19 Pandemic
Thus, small- and medium-sized enterprises' accounting and bookkeeping needs, too, are evolving. With this change at the forefront of every company in Singapore, innovative and more agile business support solutions must be in place. As COVID-19 remains a threat to everyone, how do online accounting and bookkeeping services fill the gap between business needs?[…]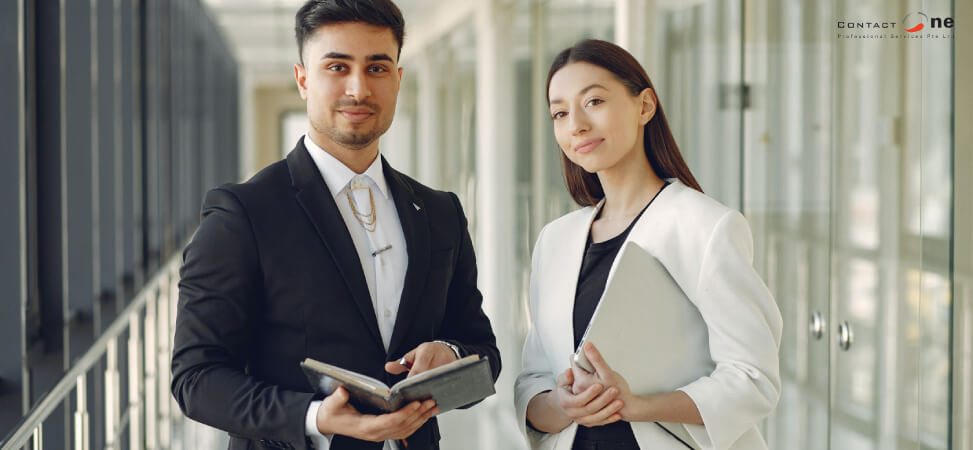 What to Know Before Getting Bookkeeping Services in Singapore
Although many aspects contribute to business success, uninterrupted cash flow is unarguably the driving force of all companies. If a business mismanages its monetary assets, covering liabilities and paying debts and expenses will be challenging. Because of this, proper financial management and monitoring are crucial for thriving businesses, whether small or large. This reason is primarily the catalyst for considering efficient business support solutions like bookkeeping services in Singapore.[…]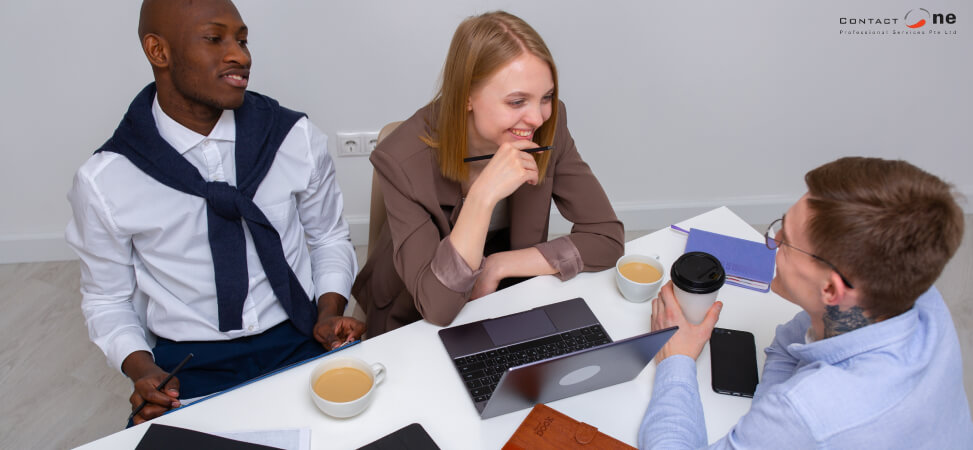 The Difference Between Accounting and Bookkeeping Services
ervices are the same. Some even use accounting and bookkeeping interchangeably, as they believe it is okay to replace either term with the other. Who could blame them when, in fact, many of us have fallen victim to the same circumstance before? Fret not because, in this article, we will meticulously break down the differences between accounting and bookkeeping services in Singapore.[…]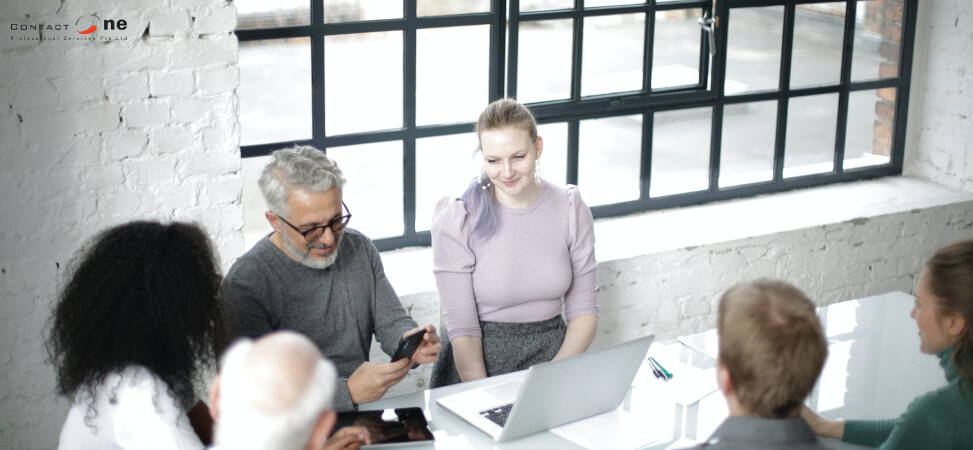 The Process of Closing a Local Enterprise: Strike-Off Company in Singapore
A lot of companies have become a part of many lives. They would leave their marks, and it is saddening to see them go. But even if it is a harsh reality to face, some companies must close down for the better. If the process of a strike off company in Singapore intrigues you, read through this article below. This article also discusses the reasons for company closure in the Singaporean business hub. Stay tuned.[…]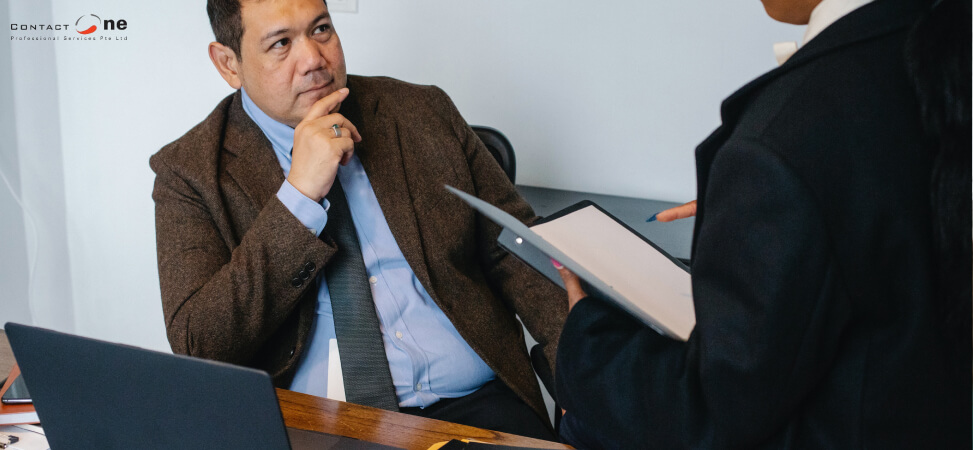 How Much Does It Cost to Engage in Company Incorporation Services in Singapore
Many factors affect the cost of company incorporation services Singapore. All of them are regulated by the government, and that is why you have to cherry-pick the service provider you entrust your business's incorporation process. Ensuring that each step in the process is not missed is essential for setting up a business in Singapore flawlessly.[…]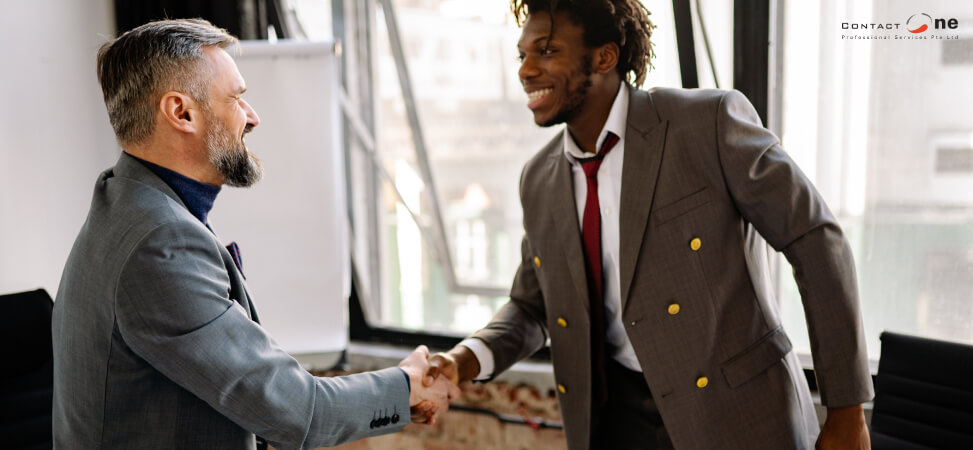 Things Locals and Foreign Entrepreneurs Should Know About Company Incorporation in Singapore
Company incorporation services can indeed take the weight off your shoulders when it comes to company incorporation in Singapore because they will take care of everything related to business formation. However, it is essential to understand what these service providers are getting into. At the end of the day, transparency plays a significant role in establishing customer trust. If your service provider does not involve you with their plans, it is your wake-up call to turn to a more reliable business partner.[…]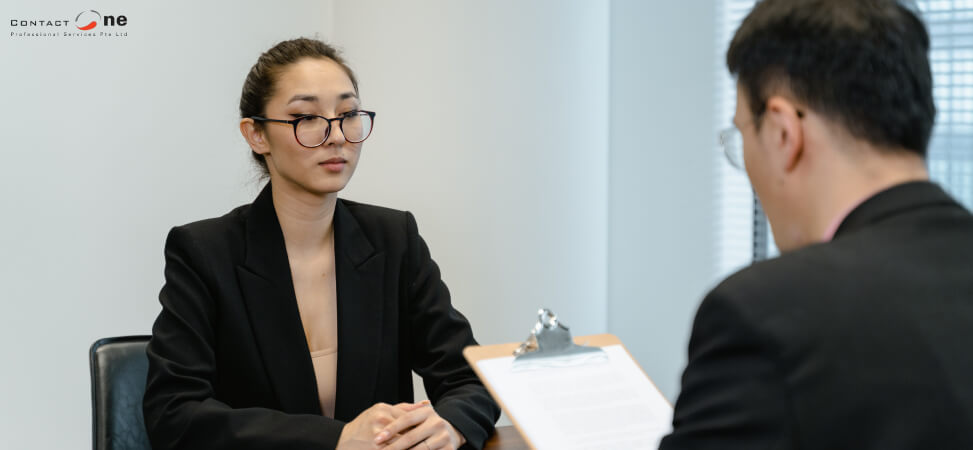 A Comprehensive Guide to Corporate Tax in Singapore
One of the reasons that keep Singapore on top of the most business-friendly countries' list is its continuous dedication to reducing corporate tax and introducing various tax incentives that attract and retain global investments. At present, the country follows a single-tier corporate tax system, in which company-paid taxes are not chalked up to the investors. That is why it is important to understand the way around corporate tax in Singapore if you plan to start a company in the country.[…]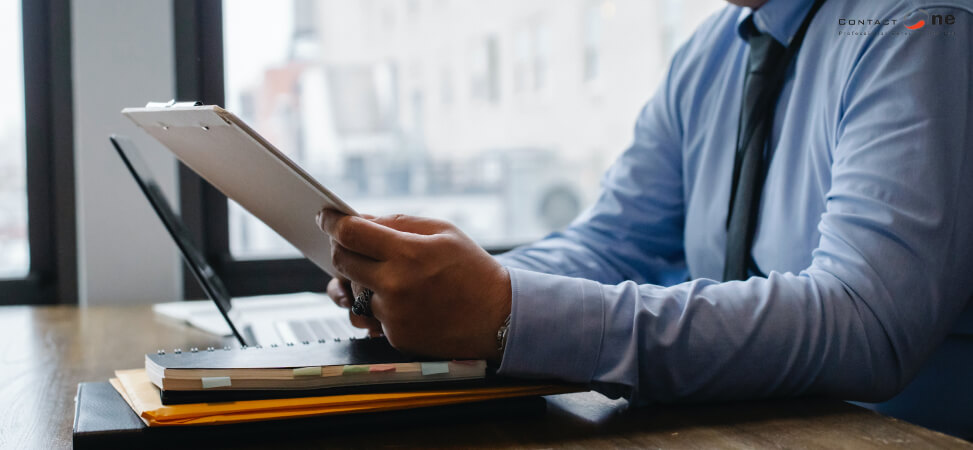 How Accounting and Tax Services Help Avoid the Consequences of Late Payment and Non-Payment of Corporate Tax
Whether a startup or an established enterprise needs a corporate solutions' provider to help them form, manage, and grow, an expert by their side makes sure their business would not suffer from the consequences of late payment or non-payment of corporate tax in Singapore. Business owners can spend more time on income-generating activities that contribute to business growth if they entrust an expert to manage accounting and tax services.[…]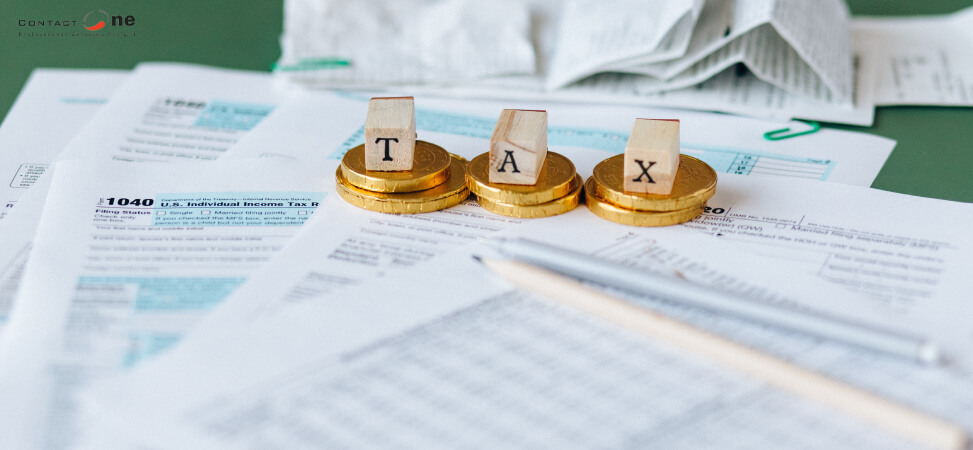 5 Benefits of Tax and Accounting Services
Even if starting a company in a business hub like Singapore is easy, challenges do not end at business formation. A business that wants to succeed in a saturated and competitive market has more work than registration. Do not fret, though, because a corporate service provider can help with anything business-related. Tax and accounting services are some of the services they offer, essential to startups in Singapore. Continue reading this article to learn more.[…]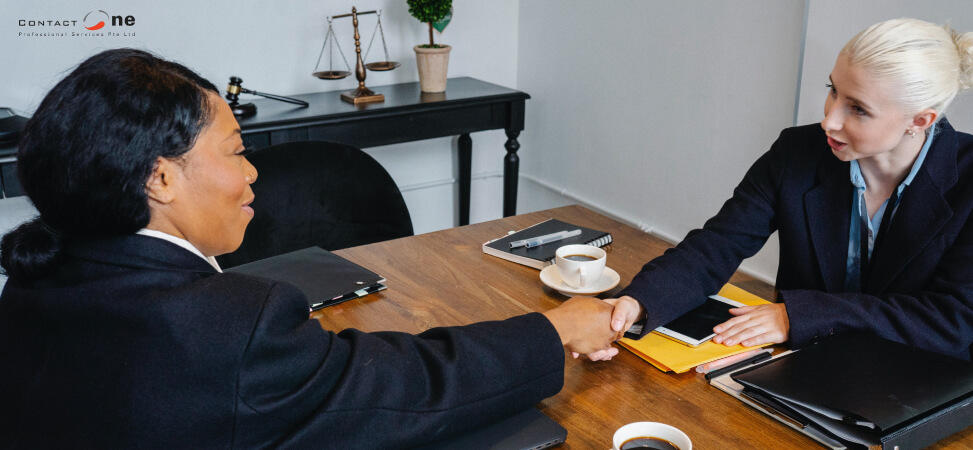 5

Things to Look for in a Company Registration Service Provider
A company registration service provider plays a crucial role in achieving success for new businesses. You can achieve short- and long-term goals through a reliable provider that can help form your business. However, because many companies offer business supports in Singapore and all of them are vying for new clients, choosing the right one for your enterprise can leave you scratching your head. That is why finding the company registration service provider that matches your business needs is essential.[…]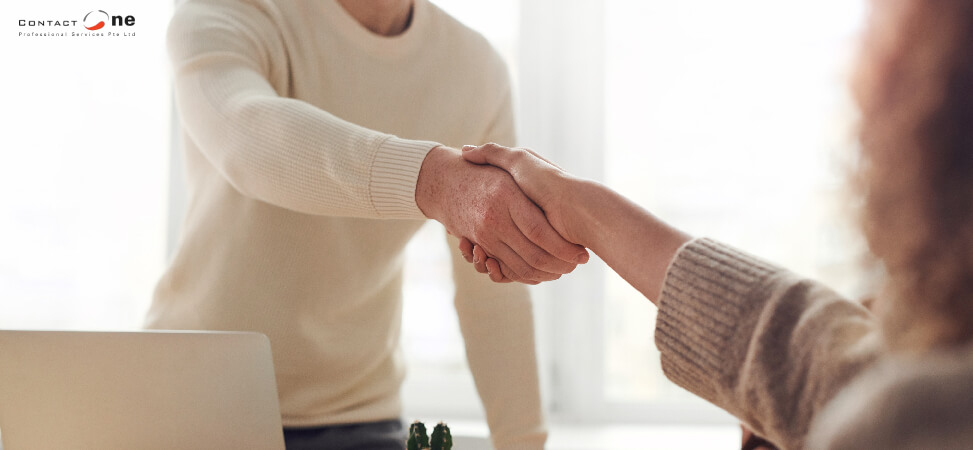 How Company Registration Services Can Make the Registration Process Easier for Business Owners
The good thing is that there is a solution to problems connected with company registration. A company registration services provider can help register your company in Singapore and provide additional supports, such as company secretarial, accounting, and tax services. Company registration is now less hassle and cost-efficient if you turn to company registration services.[…]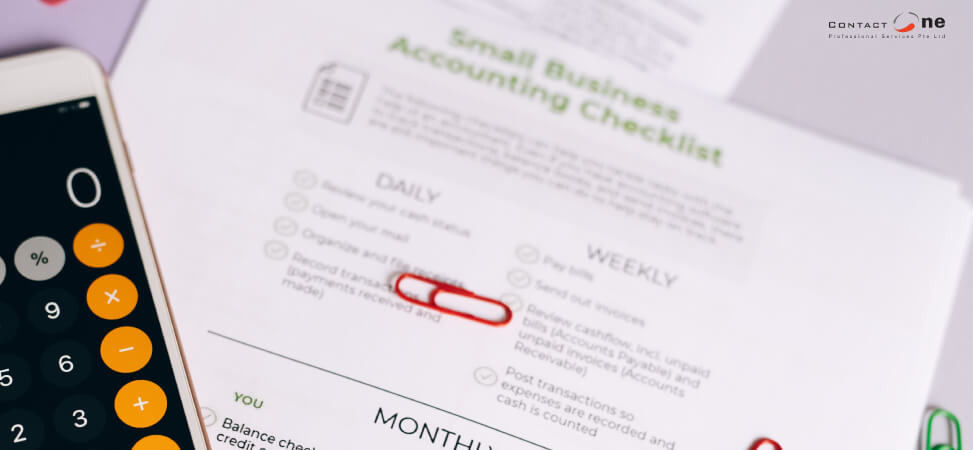 Company Registration Checklist: Make Sure to Complete These Documents!
Company Registration Documents: The Complete Checklist
Every business transaction a company undergoes comes with a document that legitimizes and records the negotiation. Without documents, you will be prone to disputes you can't counter and risks you may find hard to mitigate. If you are about to set up a company, start processing your documents now. For more information about company registration in Singapore, feel free to visit our website. We'll be happy to be of assistance![…]
A Step-by-Step Guide to Company Registration in Singapore
A legitimate company is a successful company. As an aspiring business owner, how can you secure your reputation as a legitimate business and establish trust among your customers and employees? Simple, register your company.
In this guide, let us walk through the process of company registration Singapore if you are planning to build one in this developed country.[…]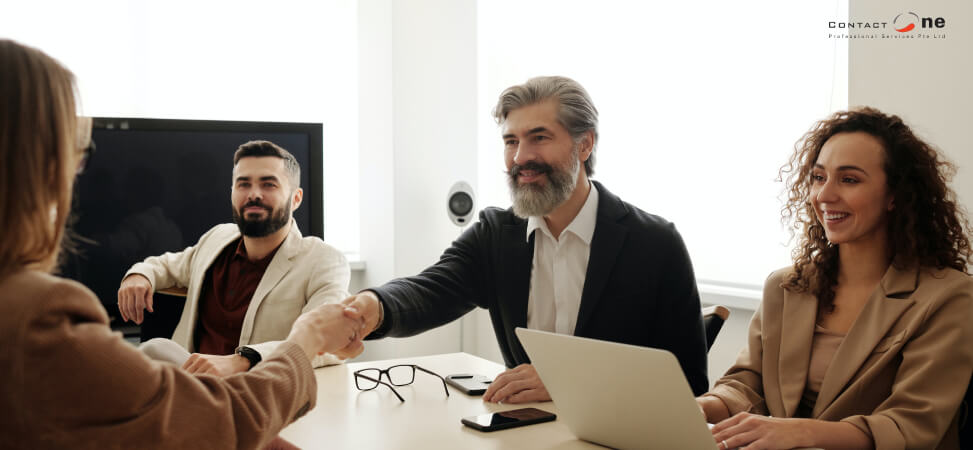 Hiring a Corporate Service Provider in Singapore Vs. Do

ing

 it Yourself
Many corporate solutions providers in the country follow specialised methods that help unleash a business's fullest potential. However, the best service provider still depends on your business needs and structure. With that being said, it is vital to heartily understand your business, its operations, and other factors contributing to its continued survival before hiring a corporate service provider Singapore.[…]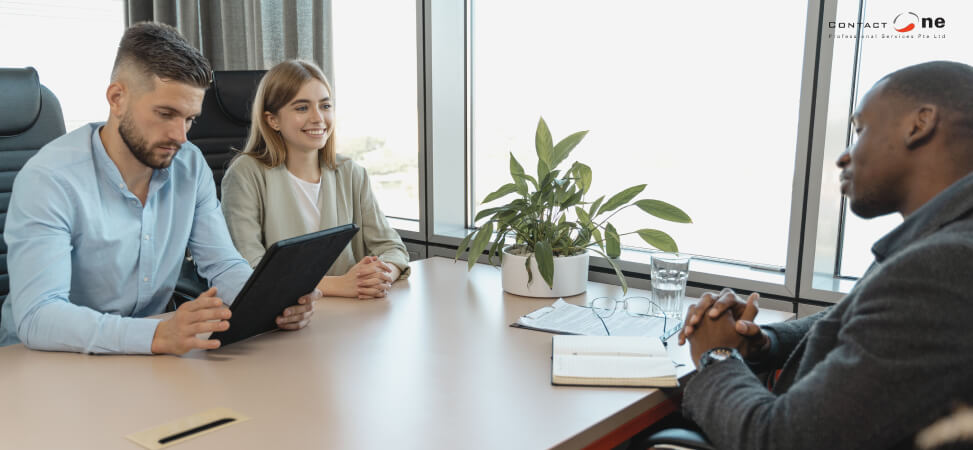 6
Reasons to Hire a Corporate Service Provider
The good news is that business owners do not need to manage everything all by themselves while setting up their enterprise. A corporate service provider can help a startup by working on highly technical matters that involve law, accounting, tax, corporate secretarial, and business registration, among others. Additionally, engaging in corporate service providers gives access to a professional network of experts in different fields.[…]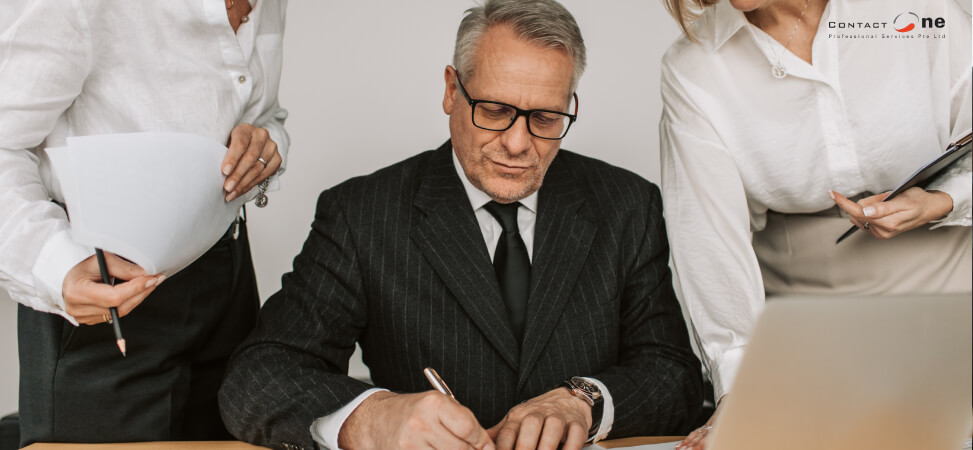 4 Things to Consider When Hiring Secretarial Services in Singapore!
There are many providers of company secretarial services Singapore. For that reason, hunting for one may be a tricky task. Even though top firms highlight the need for qualified individuals with the ideal skills, experience, and commitment, it is essential to look deeper into your needs and demands as a corporation. If you search for secretarial services, here is a list of things you need to consider.[…]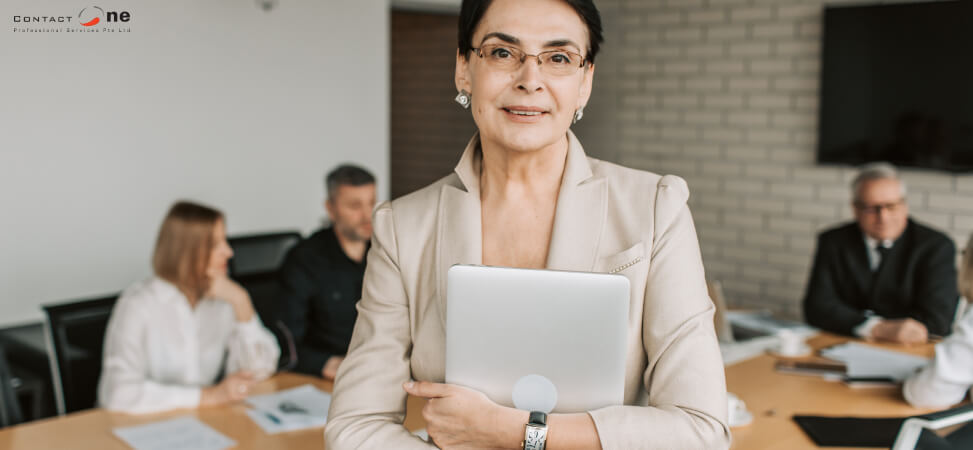 4 Times Secretarial Services Are Important to a Company!
Contact one Professional Services is your best partner in company secretarial services. We are one of Singapore's premier firms that provide companies with corporate secretarial services. Our secretarial services have been designed to assist you with beating deadlines, especially the submission of annual returns to ACRA.[…]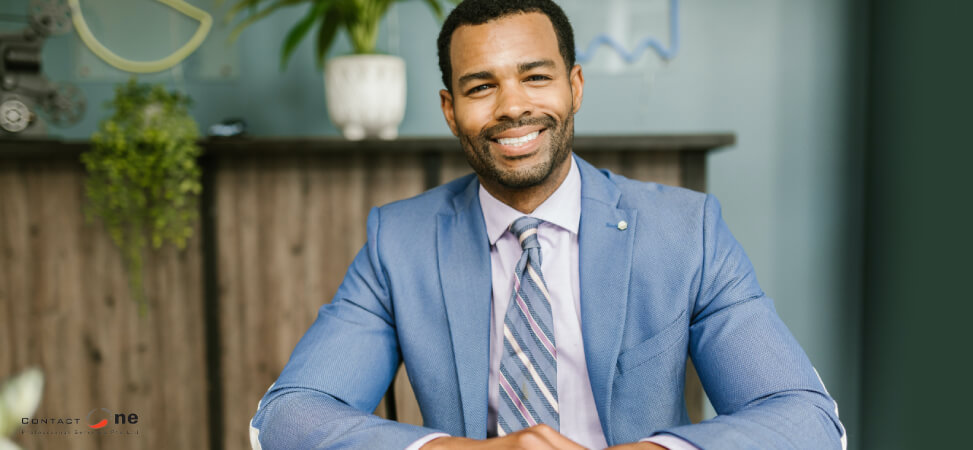 ContactOne Receives Recognition From IRAS For The THIRD Straight Year!
ContactOne has been recognized by IRAS, the Inland Revenue Authority of Singapore, as one of the top 15 tax agents with the most number of Form CS e-filing done for our accounting and tax clients for the Year of Assessment YA2014, YA2015 and YA2016. We are happy to have achieved this accolade for 3 consecutive years since the inaugural recognition 3 years ago.[…]