What Clients Say About Us?
Ms Teo Peiru | Owner | LaBelle Couture Weddings
Ms Teo is the owner of one of the leading bridal boutiques in Singapore. She has been featured in various articles and is listed as one of the hottest lady entrepreneurs to watch in 2016 by Singapore Business Review.
"The ContactOne Team definitely is unlike many others in the industry. Not only do we get a peace of mind as they send timely reminders for all our deadlines, the team is very prompt in replying my queries all the time. They are very responsible and professional. With such competitive pricing, and such a high service level, I'll highly recommend ContactOne's services to anyone who is looking to start a business in Singapore."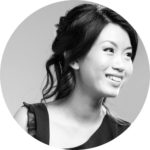 Alex Ng | Managing Director | Spaze Ventures Pte Ltd
Spaze is a Singapore Based Seed Capital Firm and Startup Incubator who are heavily involved in the mentoring of promising start-ups, and are consistently featured in mainstream news media. Spaze has recently collaborated with Singapore Polytechnic in the institution's SPiNOFF entrepreneurship programme.
"Contactone has provided us with a comprehensive suite of services and helped several of our startups through their incorporation journey and corporate secretarial work. Their fees are reasonable and they are very professional. I think they have done a good job!"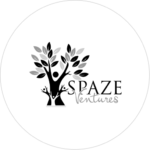 Dr Dennis Chua | Founder | ENT & Cosmetic Facial Surgery Pte Ltd
Dennis is an experienced ENT Specialist who has garnered several awards related to his field since 2003 and has recently started his own specialist clinic to serve the general public.
"This is my first time setting up a Company and I am grateful that ContactOne was there for me 3 months before I started my company. They were generous to share success stories and potential risk points to watch out for. I have gained valuable insights on the runnings of a business after I started talking to ContactOne. The company registration process was a breeze and all my follow up questions after the company was set up were always promptly answered. ContactOne has certainly helped make my start-up journey much easier!"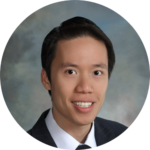 Kia Jin Ng | Entrepreneur| JJ Prime Property Pte Ltd and Kia Hiang Gourmet Pte Ltd
Mr Ng is a private property investor and veteran entrepreneur in F&B with over 30 years of experience.
"I have been a client with ContactOne for almost 7 years and I am delighted to say that I have not paid a fine for the years I've been with them since 2010. Ever since then, ContactOne has assisted me in the setting up of other Companies for private investment holding activities. The team is young, fast and dynamic and I am glad that they have taken care of all my companies over the years.
My previous accounting firm didn't accurately compute my returns and I sometimes end up paying more taxes than I should. I was often fined by IRAS for being late in my various submissions. Ever since I have engaged ContactOne, I was always on time with my ACRA and IRAS submissions and whenever I needed clarifications and assistance in tax or company matters, they're always prompt and friendly in their input. Their invaluable advice has guided me on many occasions."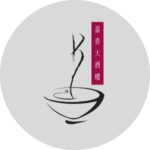 Philip Teo | Founder and CEO| Traderwave Pte Ltd
Traderwave helps traders analyze, discover and be alerted to great trading ideas via its intuitive stock charting web application. Due to its promising business concept, the company was recognized as a finalist in the SiTF Awards 2015 in the Best Innovative Start-Up (Early Stage) category.
"ContactOne, under the leadership of its three co-founders and a team of dedicated staffs, were able to provide truly value-for-money corporate services to a start-up company like us. The honest and sincere advice from them were invaluable in helping us set up a proper company accounting and administrative structure."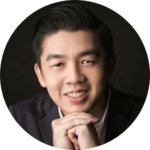 Wallace Wong | Co-Founder | Study Room Private Limited
Study Room is big on promoting learning in an interactive environment and has been featured on the Straits Times.
"ContactOne is very professional and reliable. In particular I am really appreciative of the prompt replies whenever I have a question as well as the timely reminders for when something is due. I'm also delighted that the ContactOne Accounts Team actually took the initiative to advise me on deductible claims relating to renovation and computer equipment expenditure during the tax filing period!"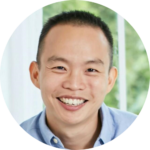 Steven Ong | Owner | JZoom Private Limited
Steven was a high flying management staff in a prestigious institution and operates a side business in the sale of PMDs for his passion. He has since decided to focus on his pursuit to be a full fledged entrepreneur and has engaged us in his planning process.
"There are 2 big factors why I am giving ContactOne a positive review. Firstly, it is my first attempt at entrepreneurship while having my day job. Hence without the time luxury, I needed a service provider that can guide me through the whole process with the minimum time spent. And ContactOne managed that perfectly.
Secondly, to reduce hassle and effort on my side, I was initially planning to subscribe for all their services. But they have the business integrity to advise me otherwise, that it is not necessary at my stage. And reciprocally I'm committed to them for all future corporate advices."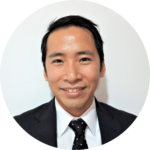 Mangal Shetty | Founder | MarketsNext Pte Ltd
"It is my pleasure to recommend the professional services of ContactOne Professional Services Pte Ltd to you. They are a one stop shop for everything you want to in Singapore; from registering a company, accounting, taxation and secretarial services. During the past two years, my team and I have worked directly with several executives of ContactOne, on numerous areas. The company offers top-notch quality of services, professionalism and excellent rates. Across the board, we are always pleased with their courteous approach, depth of knowledge and ability to finish the job in time.
One instance in particular illustrates their accommodative nature, professionalism and attention to detail. I happened to be in Singapore just for the weekend and I asked if ContactOne could accommodate a meeting since we were close to a deadline for filing. I was very impressed with Tony Koh's earnestness, dedication and professionalism. The job got done very efficiently.
If you want to start a business in Singapore, I have no hesitation in recommending ContactOne Professional Services Pte Ltd. They will save you headaches and allow you to focus on the business. They are the best!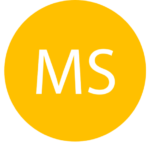 Matthew Lee | Director | People Profiler Pte Ltd
People Profiler Pte Ltd is a leading Recruitment Agency in Singapore that has steadily grown from strength to strength since its inception in 2002.
"The staffs in ContactOne are very customer focused and delivers excellent services. The accounting and annual reporting works are very promptly handled and we have never encountered any delay in their submissions to the authorities. Keep up the good service standards!"