Work

Smart
Grow

Hard
Start Your Company with
ContactOne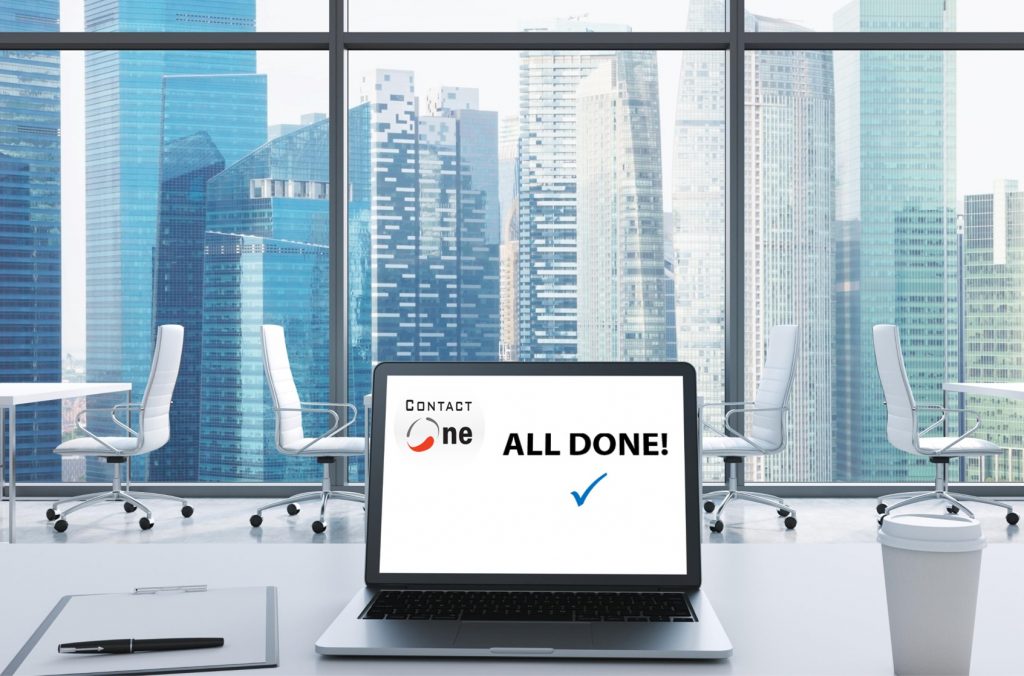 Before reaping the rewards of entrepreneurship, you first have to invest your financial resources to kickstart your business venture. However, that can be pretty expensive, especially with all the requirements you have to adhere to and the regulatory processes you have to comply with. As a trusted corporate service provider in Singapore, we aim to help you set up your company at a low cost.
Efficient Company Registration Services:
When starting a company, you don't just find an office and begin your operations. It is critical for you to go through the proper registration process of Singapore with accurate advice to avoid having problems in the long run.
Good news! ContactOne makes that easier for you. Whether you are an existing business owner who wishes to start a business in Singapore or an individual with no business experience, you can depend on Singapore's leading company registration service provider. With us, setting up your company will be hassle-free.
Dynamic Company Secretarial Services:
The responsibilities you need to handle as you manage your business become heavier as your company continues to grow. Sometimes, it is hard to find the time to handle correspondence and the like.
Don't sweat it! For those of you who are currently running a company in Singapore, we also offer secretarial services so you can focus on other important things for your business.
Transparent Accounting and Tax Services:
Some entrepreneurs love running the business but hate doing Math. However, you couldn't just ignore this task. You have to keep track of your finances and report the numbers for compliance and your business's stability.
Worry no more! You can leave your annual ACRA returns and IRAS tax filings to us, your dependable corporate service provider. That way, you can focus on your business without accounting and tax bothering your mind.
Real reasons why our clients love us
No Hidden Fees
We believe in clear and transparent pricing:
What you see is all we charge.
Speedy service
All incorporation services are completed in the shortest time possible.
Trusted Filing Agent Registered with ACRA
We have helped over 10,000+ unique clients on their road to success.
Quick Response Times
We will respond to all your emails or messages within a day, 24/7.
You're In Safe Hands
We're here for you, so simply Email, Call, WhatsApp or Chat with us, and we'll be happy to help
Extensive Network
Taking advantage of our comprehensive connections, we aim to offer you a One-Stop convenience service approach.


Fast Service
Most are formed within a hour.
That's quick.


Great Value
All incorporation and secretarial packages are already inclusive of ACRA filing fees and GST.


Extensive Experience
Tap on our extensive experience in Singapore regulations and practical tips on how best to run your company.
Be one of the thousands of our successful clients!
Since our foundation in 2009, we have grown to be one of the most reliable corporate service providers in Singapore. We started as home-based workers in the country with two used laptops. We have since served over 10.000 entrepreneurs from Singapore, Malaysia, United States, China, Japan, United Kingdom, France, and more! 
Let's face it, managing a corporate entity from its fruition to the actual operations is challenging and time-consuming. That is why some aspiring entrepreneurs seek assistance from professionals to accomplish specific tasks more quickly. If you're looking for the best corporate service provider in Singapore, you can never go wrong with ContactOne.  
For more questions, feel free to contact us at +65 6333 0633 or chat on WhatsApp +65 8666 3633
What Our Happy Clients Say
"There are 2 big factors why I am giving ContactOne a positive review. Firstly, it is my first attempt at entrepreneurship while having my day job. Hence without the time luxury, I needed a service provider that can guide me through the whole process with the minimum time spent. And ContactOne managed that perfectly.

Secondly, to reduce hassle and effort on my side, I was initially planning to subscribe for all their services. But they have the business integrity to advise me otherwise, that it is not necessary at my stage. And reciprocally I'm committed to them for all future corporate advices."

- Steven Ong | Owner | JZoom Private Limited

"ContactOne is very professional and reliable. In particular I am really appreciative of the prompt replies whenever I have a question as well as the timely reminders for when something is due. I'm also delighted that the ContactOne Accounts Team actually took the initiative to advise me on deductible claims relating to renovation and computer equipment expenditure during the tax filing period!"

- Wallace Wong | Co-Founder | Study Room Private Limited

"ContactOne, under the leadership of its three co-founders and a team of dedicated staffs, were able to provide truly value-for-money corporate services to a start-up company like us. The honest and sincere advice from them were invaluable in helping us set up a proper company accounting and administrative structure."

- Philip Teo | Founder and CEO| Traderwave Pte Ltd

My previous accounting firm didn't accurately compute my returns and I sometimes end up paying more taxes than I should. I was often fined by IRAS for being late in my various submissions. Ever since I have engaged ContactOne, I was always on time with my ACRA and IRAS submissions and whenever I needed clarifications and assistance in tax or company matters, they're always prompt and friendly in their input. Their invaluable advice has guided me on many occasions."

- Kia Jin Ng | Entrepreneur| JJ Prime Property Pte Ltd and Kia Hiang Gourmet Pte Ltd
"The ContactOne Team definitely is unlike many others in the industry. Not only do we get a peace of mind as they send timely reminders for all our deadlines, the team is very prompt in replying my queries all the time. They are very responsible and professional. With such competitive pricing, and such a high service level, I'll highly recommend ContactOne's services to anyone who is looking to start a business in Singapore."

- Ms Teo Peiru | Owner | LaBelle Couture Weddings

"Contactone has provided us with a comprehensive suite of services and helped several of our startups through their incorporation journey and corporate secretarial work. Their fees are reasonable and they are very professional. I think they have done a good job!"

- Alex Ng | Managing Director | Spaze Ventures Pte Ltd

"This is my first time setting up a Company and I am grateful that ContactOne was there for me 3 months before I started my company. They were generous to share success stories and potential risk points to watch out for. I have gained valuable insights on the runnings of a business after I started talking to ContactOne. The company registration process was a breeze and all my follow up questions after the company was set up were always promptly answered. ContactOne has certainly helped make my start-up journey much easier!"

- Dr Dennis Chua | Founder | ENT & Cosmetic Facial Surgery Pte Ltd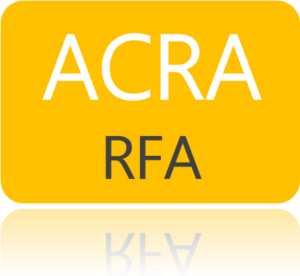 Registered Filing Agent with ACRA ("RFA")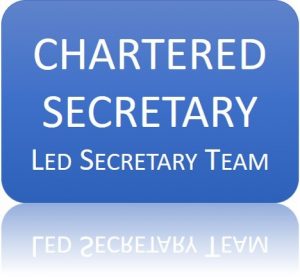 Chartered Secretary (Singapore)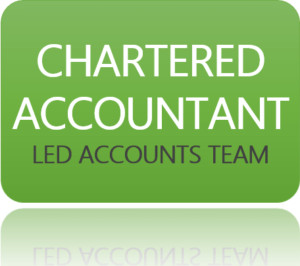 Chartered Accountant (Singapore)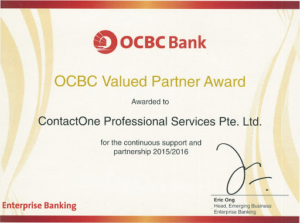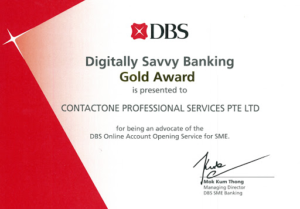 You're in good company
Join thousands of satisfied customers using ContactOne Professional.