Accounting and Tax Services
Accounting and Tax
ContactOne Professional Services offers a wide range of accounting and tax services to emerging and small to medium enterprises. Our services include bookkeeping, a compilation of financial statements, payroll management, tax planning, corporate tax services, and GST filing submissions.
Our services are highly customizable and we are able to support your business depending on the exact need of your accounting and tax requirements.
Get a $110 Rebate off your subsequent Company Secretary Fee with us if you sign up for our FS & Tax Plan
Package
Financial Statement and Tax
All-In-One Financial Statement + Tax + AGM + Bookkeeping (where required)
Dormant Company FS + Tax Package
Pricing

fr. $700

per year

fr. $1,000

per year

fr. $350

per year

Enquire Now
Enquire Now
Enquire Now
WhatsApp Us
WhatsApp Us
WhatsApp Us
Support reports for Xero# or traditional accounting

 

 

Compilation of Financial Statements

 

 

 

Corporate Tax Filing including:

Estimated Chargeable Income filing within 3 months from your accounting year end
Preparation of Main Tax Computation
Preparation of Additional Tax Schedules required
Tax Filing of Form C-S to IRAS (Fee subject to changes for Form C filing)

 

 

 

Company Secretarial Support

Provision of named company secretary for the Company
Preparation of Standard AGM documents
Submission of Annual Return to ACRA
E-Reminder Service to remind Company of deadlines

Bookkeeping Services (Inclusive of GST Reporting)
highly customizable to your requirements
# Sign up for XERO subscriptions via ContactOne to enjoy discounts off retail subscription fees that you will need to pay if you subscribe yourself.
XERO Collaborative Accounting Services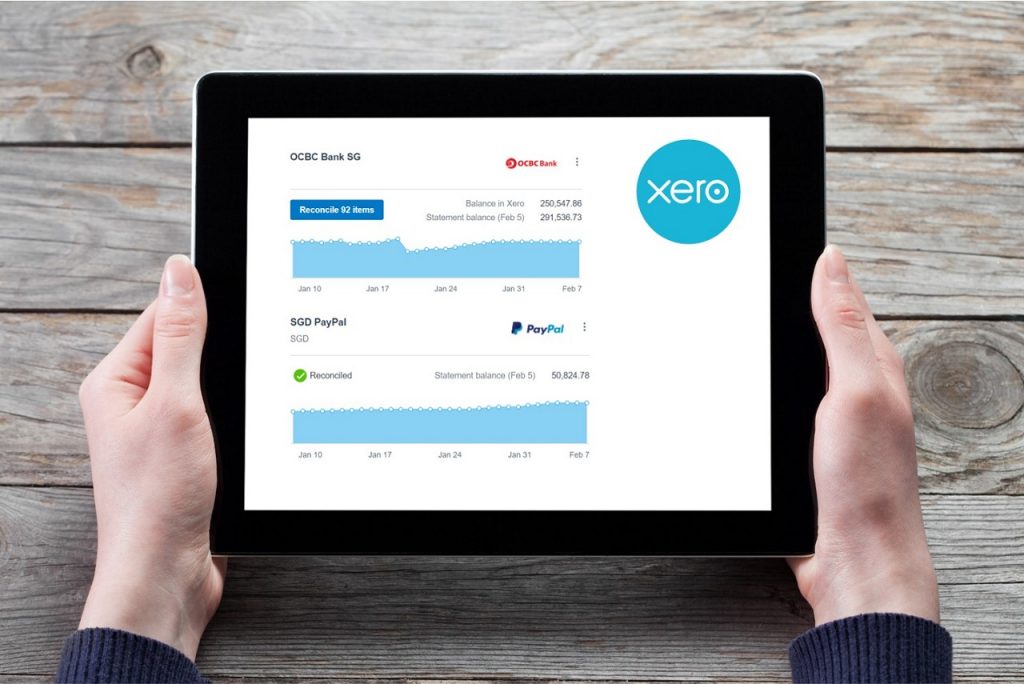 XERO Accountant Plan
Save substantial annual or quarterly bookkeeping services fees if you can:
raise invoices with XERO
set up and maintain a bank link between XERO and your business bank account
enter payment transactions in XERO
If you are able to do all of the above, we recommend the XERO Accountant Plan starting from $100 / quarter or annum (depending on the frequency you would like us to review your record-keeping)
XERO Transactions Plan
Enjoy superior bookkeeping rates if you are able to:
set up and maintain a bank link between XERO and your business bank account
provide sales listing for us to enter into XERO
let us enter your payment invoices into XERO for you
If you are able to do the above, we recommend the XERO Transactions Plan starting from $200 / quarter or annum (depending on the frequency you would like us to do your bookkeeping)
XERO ALL IN plan
Enjoy seamless and integrated payment and receipts for your business PLUS accounting services
What we can do for your business
set up XERO accounting ecosystem
identify existing manual transaction work that can be automated
recommend automation solutions that makes dollar sense suitable to the scale of your business
create an ecosystem of bank feeds, invoice receipts, and payment process to eliminate the need for double recording work
What you will get in return:
Guaranteed reduction in preparation time for your accounts
Reasonable accounting fees that include supplier and payroll payment preparation
You will just need to review the payment transactions and authorise your bank to pay via a few clicks on your phone or laptop.
XERO ALL IN PLAN includes
a one-time consultation and set up fee starting from $300
subsequent monthly fee starting from $500
accounting services, payroll services, and supplier payment preparation
All XERO PLAN clients will get discounted XERO subscription rates if they subscribe via ContactOne.
Traditional Bookkeeping Services
Our bookkeeping services will translate your business transactions into useful financial information relating to your company performance. You will be able to review your company financials using the management report package generated by us, which can include the following reports:
Balance Sheet
Profit and Loss
General Ledger
Accounts Payable / Accounts Receivable Listing
Fixed Asset Schedule
GST Report for GST Registered Clients
Bank Reconciliation
1 x 40mm File
Approx. 50 – 120 transactions
$450 – $900
Bookkeeping Fee
$700
FS Compilation and Tax Filing
1 x 75mm File
Approx. 130 – 200 transactions
$950 – $1 500
Bookkeeping Fee
$700
FS Compilation and Tax Filing
The above 2 examples are sample cases for illustration purposes to roughly estimate the number of transactions in a typical file. We will need to review your actual files to give you a more accurate fee estimate.
Compilation of Financial Statements
The financial statements compilation aspect is the portion whereby all your bookkeeping records are translated into a proper accounts, presented in accordance applicable accounting standards in Singapore. You will typically need financial statements for the purpose Annual General Meetings, tax submission and accountability to shareholders of the Company. In some instances the financial statements are used to obtain banking facilities, apply for government grants and to meet regulatory requirements in specific industries.
Our Fees – Compilation Fee for Unaudited Financial Statements
Additional fees associated with unaudited financial statements compilation
$50
Inclusion of fixed assets disclosure
$100
Inclusion of Bank Loan and/or Hire Purchase disclosures
Fr. $400
Compilation of Parent Company with Group Level reporting
$50 – $200
Any other additional FRS disclosure requirements
$324
Translation of Financial Statements to XBRL format (financial highlights)
Fr. $648
Translation of Financial Statements to XBRL format (full set)
Corporate Tax Submission
All companies need to submit their tax returns in the relevant Year of Assessment pertaining to the financial year passed. Let us assist you in ensuring that your tax filing are done on time, without missing out on useful deductions available to your company. Our corporate tax services assist you in the:
Preparation of Tax Computation and tax schedules
Filing of Estimated Chargeable Income 3 months after your Financial Year End
Filing of Corporate Tax Return in Form-C or Form C-S in the relevant Year of Assessment
Liaison with IRAS to answer queries relating to your tax matters
Our Fees – Corporate Tax Services
fr. $400
Form C-S with Tax Computation
fr. $600
Form C with Tax Computation
Note: Form C-S is applicable for a Singapore incorporated company that has annual turnover of $5M or below ($1M for YA2016 and before), derives only income taxable at 17% and is not claiming for carryback of CA/Losses, Group Relief, Investment allowance, R&D Allowance, Foreign Tax Credit and Tax deducted at Source.
$100
For Tax Returns with Capital Allowance, PIC allowance or S14Q R&R claims
$150 – $350
PIC Cash Payout Submission
From $50
Other ad-hoc tax services
For Companies who have completed the accounts on their own or have their accounts done up by other external accountants
Contact us directly via phone at 6333 0633 or email us at [email protected].
Our tax specialists will go through your accounts to ensure your accounts are sufficiently done up for the purpose of corporate tax submission.
We will need you to provide the following documents for us to commence your tax work:
Audited/Unaudited Financial Statements for the financial year to be filed
Detailed Profit and Loss
General Ledger
Fixed Asset Listing
Prior Year Corporate Tax filing computation and filing records
IRAS correspondences (if any)
GST Form 5 filings for the year (if you are GST registered)
Source documents for transactions that took place during the financial year to be filed (to be provided on request only)
Any other supporting schedules that may be needed, depending on the nature of your business and accounting methods